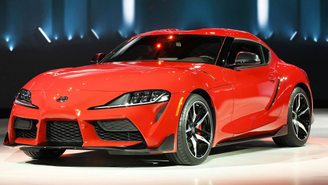 It's no secret BMW and Toyota buddied-up in developing the new Supra and Z4. It's the same car with different bodywork and some under the hood tomfoolery, but the 2020 Toyota Supra has a unique advantage — fuel economy.
The base Toyota Supra sports a BMW-sourced 3.0-liter turbocharged inline-6 engine making 335 horsepower. That's more than the Z4's turbocharged four-cylinder that produces 255 horsepower. Now, you'd think the two extra cylinders and an additional 80 horsepower would put a wider gap in fuel economy for the two, but that's not the case.
The Toyota Supra returns 24 mpg city, 31 highway, and 26 combined. Compare that to the BMW Z4, which returns 25 mpg city, 35 highway, and 28 combined. The Supra returns two mpg combined less than the Z4. The small difference is striking when you do the math.
The math gets fuzzier when you glance at pricing. The 335-horsepower Toyota Supra starts at $49,990. That's slightly cheaper than the 255-horsepower BMW Z4, which starts at $50,695. The only difference between the two is that the BMW Z4 is a convertible.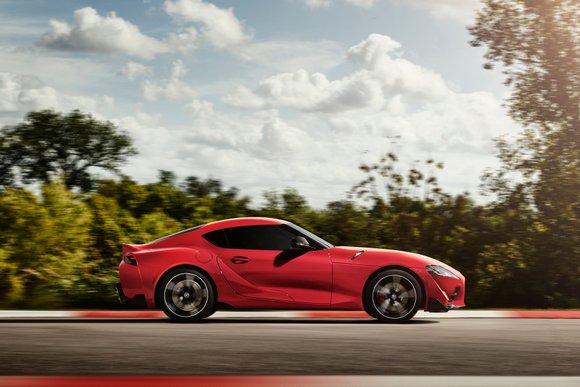 Finding a Supra competitor is hard. Yes, there are plenty of two-door cars out there, but finding one with a comparable price and performance is challenging. The Audi S5, which makes 354 horsepower, costs $53,395 while returning 21 mpg city, 30 highway, and 24 combined. The Jaguar F-Type Coupe 2.0T produces 296 horsepower while returning 23 mpg city, 30 highway, and 26 mpg combined. It starts at just over $60,000.