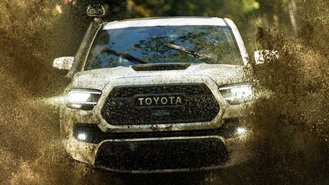 The 2020 Toyota Tacoma TRD Pro will see an uptick in price when it goes on sale this fall. According to the latest order guide, prices for the range-topping trim will start at $45,080 after a destination charge of $1,120. That equates to a $1,000 price increase compared to the current model's MSRP of $44,080.
While modest price increases are normal, shoppers should be aware that this is considerably more than the $200 increase they'll find on most 2020 Tacomas. Those looking to take home a TRD Pro with an automatic transmission will pay a premium of $2,705, bringing the truck's MSRP to $47,785.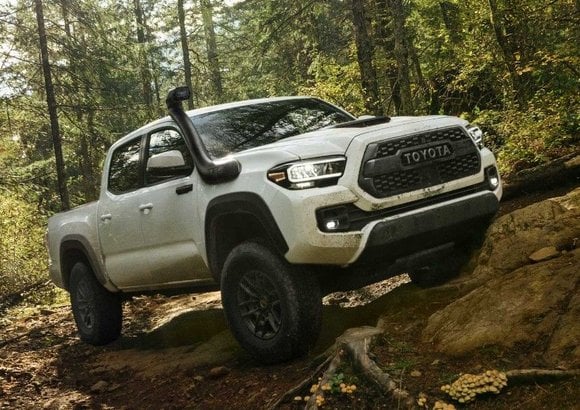 At that price, the Pro will be $3,690 more expensive than a 2020 Chevy Colorado ZR2 ($44,095) and $2,690 more than a 2020 GMC Canyon Denali 4x4 ($45,095). It will also be slightly pricier than a Jeep Gladiator Rubicon in stock form ($47,040 with automatic).
For 2020, the TRD Pro benefits from lighter wheels, retuned Fox shocks, sequential LED lights, standard panoramic view and multi-terrain monitors, Android Auto connectivity, and more. Based on our analysis, the only real factory option is a $725 Desert Air Intake.
If you're looking for a deal, we think it's worth noting that 2019 TRD Pros became eligible for incentives last month in some parts of the country. This fall, Toyota will introduce a number of revamped TRD models and begin selling TRD versions of the Camry, Avalon, and RAV4 for the first time.
Learn more about the current Tacoma »