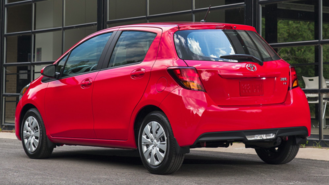 Toyota doesn't appear to be done yet with the Yaris here in the U.S. Although the brand didn't build a 2019 Yaris Liftback, company spokesperson Nancy Hubbell was quick to point out that news about the 2020 Yaris was on its way for the New York Auto Show.
With media events for the show fast approaching, the automaker is gearing up for an announcement about the Yaris. According to Toyota spokesperson Zachary Reed, the company plans to send out information next week. So what should consumers expect to learn?
First, we don't know yet if this means the brand plans to bring back the same old hatchback frugal buyers have come to know and love. Some have speculated the U.S. will get a rebadged version of the Mazda2 sold in Mexico, which is a definite possibility.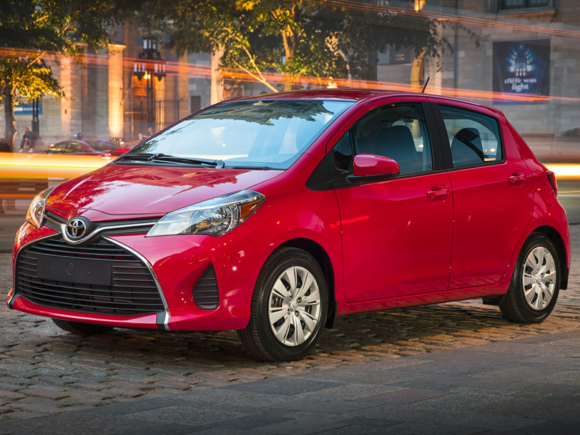 Having said that, Toyota's lineup of cars already features the Yaris Sedan, a Mazda-derived 4-door that's the latest incarnation of the old Scion iA. Toyota also now offers the redesigned 2020 Corolla, which features a new hybrid variant.
Toyota has appeared particularly keen recently on spurring sales of the Yaris Sedan. Around a month ago, the brand doubled cash incentives to as much as $2,000 in most parts of the country, suggesting it's looking to clear the way for something new.
In terms of pricing, the Sedan starts at $16,280 in base form, which begs the question: is there room for a sub-$16,000 car in Toyota's lineup? Or, will Toyota go slightly upscale in terms of features like Nissan did when it nixed the old Versa hatchback and replaced it with the Versa Note?
For now, we'll just have to wait and see if Toyota plans to not give up on small, affordable hatchbacks.
We just hope this isn't all just an April Fool's joke Toyota is playing on us.
Learn about the Yaris Sedan on sale now »
Pictured: 2018 Yaris Liftback