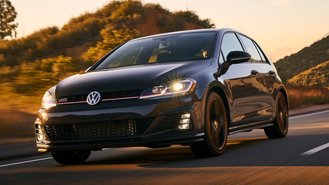 In what appears to be shaping up to be a trend from Volkswagen this fall, prices for the 2020 GTI are increasing up to $1,025. Although buyers will now benefit from advanced features like automatic emergency braking, the vehicle's price tag is set to rise to almost $30,000.
According to an early order guide, the 2020 GTI S will start at $29,515, $1,025 more than the previous year. That amount reflects a $1,000 swing in base price and a $25 higher destination charge. Choosing the dual-clutch automatic brings the price to $30,315, an increase of $725.
Interestingly, Volkswagen has narrowed the price gap between the manual and DSG from $1,100 in 2019 to $800 for 2020. Changes are less dramatic with the SE trim with prices starting at $33,115 for the manual and $33,915 for the DSG (increases of $425 and $125).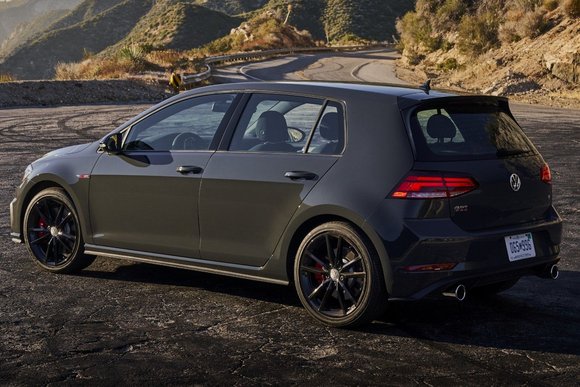 The available Autobahn Package is a $4,300 option in the SE, bringing the price as high as $38,215. Doing so adds features like adaptive cruise control, adaptive chassis control, 12-way power seats, a Fender audio system, and more. Unfortunately, this remains the only way to get a GTI with dual-zone climate control.
As we found with the 2020 Tiguan, higher pricing appears to be justified by the addition of automatic emergency braking and a blind spot monitor with rear cross-traffic alert. For reference, a 2019 GTI S with DSG & Driver Assistance Package starts at $30,040. For 2020, a car with the same features starts at $30,315.
If these were features you were already going to buy, the effective increase here is actually $275. Having said that, shoppers should also consider the fact that, like most VWs, the GTI's warranty is being shortened for 2020 from 6 years or 72,000 miles to just 4 years or 50,000 miles, whichever comes first.
Although there's now a free maintenance benefit for 2 years, shoppers may want to consider the fact that they won't be able to use it toward some of the GTI's more costly service procedures like the often-dreaded DSG fluid change required every 40,000 miles.
Learn more about the 2020 GTI »
2019 GTI pictured