With today's reveal that the 2021 Atlas will boast a fresh new look akin to the upcoming Atlas Cross Sport, shoppers may be wondering whether or not they should wait for the updated version. However, multiple indications of an unusually short 2020 model year could make waiting a smart bet for prospective buyers.
Based on info gleaned from a fleet production schedule, the 2020 Atlas turbo isn't slated to start production until this month. At the same time, a dealer order guide says the more popular V6 version will have "delayed availability" and won't be built until late January. That could put deliveries of the V6 sometime in March.
Interestingly, the 2021 Atlas is listed in the aforementioned schedule with an estimated arrival in May. Will consumers really have as little as a 2-3 month window in which to buy a 2020 Atlas before the new one arrives? That remains unclear. When asked, a VW spokesperson declined to confirm or deny our findings.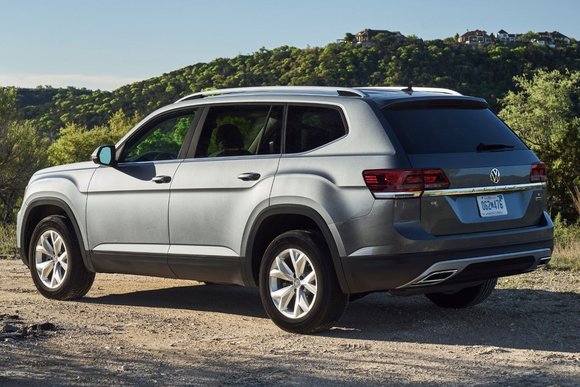 As of this writing, inventory listings show no 2020 Atlases in stock nationally. Based on our analysis, VW remains focused on selling the estimated 15,000+ 2019 Atlases still on dealer lots using a Sign & Drive lease promotion and up to $4,000 in unadvertised dealer cash incentives.
Here in California, the 2019 Atlas SE V6 currently ranks as one of the best leases on an SUV with a $0 down lease and payments of just $379 for 39 months. At that price, the model is able to undercut competitors like the Jeep Grand Cherokee by as much as $50/month.
In addition to a completely revised front end (depicted in concept form below), Automotive News reports that the 2021 Atlas will gain safety features like Traffic Jam Assist, combining the vehicle's lane-keeping system and adaptive cruise control to more safely navigate heavy traffic at low speeds.
Learn more about the current Atlas on sale now »