Back in August of 2019, Volkswagen issued a press release providing information regarding their 2020 models and new technologies. On October 29, an unexplained edit was posted stating that the e-Golf was removed from the list as there would be no 2020 model available. Although today company spokesman Mark Gillies declined to confirm if the model has been discontinued, he did state that 2020 e-Golf production was allocated to Canada and therefore will not be sold in the U.S.
This comes in a seemingly confusing turn of events as the EPA had already tested the vehicle for fuel economy. The 2020 model was actually rated worse than the 2019 model, something Gillies previously stated was due to a change in the calculation method. Although we have no official insight into the reason for the company's decision, the electric car market is becoming increasingly competitive with vehicles like the Tesla Model 3, Nissan Leaf, and Chevy Bolt EV, which all have more range than the e-Golf.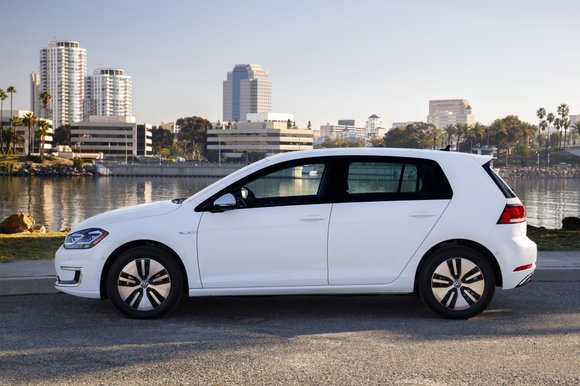 VW has been increasingly investing in their ID. line of futuristic electric vehicles. The shift of focus to this line could suggest that they are aiming to keep all of their electric vehicles under the ID. name. Furthermore, recent reports have suggested that the regular Golf may not be making its way to the U.S. for the 2021 model year and that only the GTI and Golf R versions will be available. Those interested in the current e-Golf should look to buy soon as they might not have another chance. The model is typically kept in smaller numbers at dealers so finding remaining 2019 models could prove to be difficult.