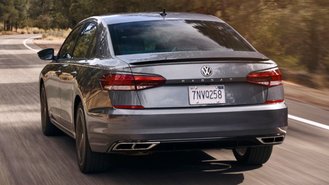 Volkswagen restyled the 2020 Passat, but kept the majority of the midsize sedan's underpinnings the same. While the engine in the Passat remains mostly the same, VW tweaked the turbocharged 2.0-liter four-cylinder for extra torque. The slight change to the engine results in lower fuel economy figures than before.
The 2019 model year was rated at up to 25 mpg in the city, 36 mpg on the highway, and 29 mpg combined. For 2020, the Passat is rated at 23/24/27 mpg (city/hwy/combined). The dip is most likely due to a new torque converter and new software that brings torque up to 206 pound-feet – the sedan was rated at 184 pound-feet of torque before. Horsepower remains the same at 174.
Unfortunately, the Passat was never really a fuel-efficient option, so the dip in fuel economy makes it even less of a viable option for consumers looking to save some money at the pumps.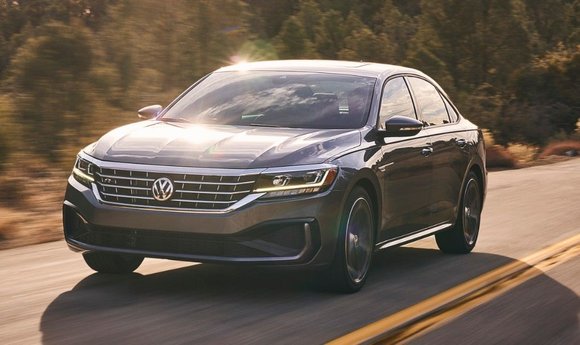 For non-hybrid sedans, the Toyota Camry is the king of the hill with a combined rating of up to 34 mpg. The Honda Accord isn't too far behind with a rating of up to 33 mpg combined. The Chevrolet Malibu (32 mpg combined), Nissan Altima (32 mpg combined), Hyundai Sonata (32 mpg combined), Kia Optima (31 mpg combined), Subaru Legacy (30 mpg combined), and Mazda6 (29 mpg combined) all get better fuel economy.
The Camry, Accord, and Altima may be more efficient and have more horsepower than the Passat, but they all lag in terms of torque. The Camry's 2.5-liter four-cylinder makes 203 horsepower and 184 pound-feet of torque, the Accord's turbocharged 1.5-liter four-cylinder is good for 192 horsepower and 192 pound-feet of torque, and the Altima's 2.5-liter four-cylinder generates 188 horsepower and 180 pound-feet of torque.
Few consumers will probably see the benefit of trading torque for fuel economy, so it's an interesting trade-off that VW consciously made with the 2020 Passat. We haven't driven a 2020 model yet, but our last review of the 2019 Passat found it lacked oomph, although we were content with its middle-of-the-road fuel economy. Without testing a new model, it's difficult to say whether the change was worth it, but we're going to go with our hunch and say no, especially not with the kind of fuel economy the Camry and the Accord are putting up these days.