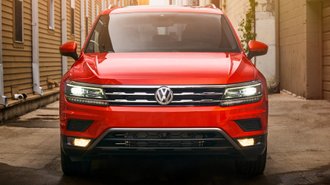 The Volkswagen Tiguan aims to up the ante for 2020 by making some desirable safety features standard on all styles. However, our analysis finds these changes will result in price increases worth up to $675. Coupled with a change in warranty coverage, consumers may want to weigh their choices carefully.
VW's order guide lists the 2020 Tiguan S at $25,965, $675 more than the previous year's MSRP of $25,290. That number reflects a $650 hike in base price and $25 increase in destination charge. SE and SEL trims are up $425 and $475 respectively, while the range-topping SEL Premium R-Line is down $75.
At the entry-level, the Tiguan S makes up for its higher price by adding automatic emergency braking, a blind-spot monitor, and rear cross-traffic assist as standard equipment. Previously, these features required adding the $450 Driver Assistance Package for a combined price of $25,740.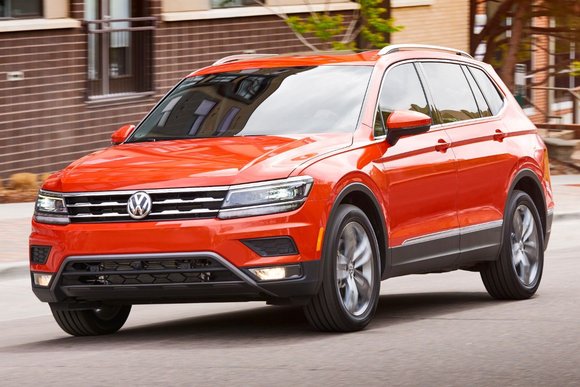 When you compare the 2020 Tiguan S with a similarly-equipped 2019 model, the effective increase ends up being just $225. That may sound reasonable to a lot of buyers, but an important change is happening that could impact your costs over the long run.
For 2020, VW is cutting its bumper-to-bumper warranty to 4 years/50,000 miles, whichever comes first. Meanwhile, 2019 Tiguans still come with 6 years/72,000 miles of coverage. If you're looking to buy, we suspect the outgoing model will probably be more appealing.
On the other hand, those planning to lease may not see any value in having 6 years of coverage on a 3-year lease. It's also worth noting that 2020 Tiguans benefit from 2 years of free routine maintenance, something you won't be able to get with a 2019 model.
At the moment, VW is giving dealers up to $1,500 in unadvertised dealer cash incentives to help discount the 2019 Tiguan. Here in California, the brand is advertising a $199/month lease that our analysis finds is one of the best deals on a small SUV.
Learn more about the 2020 Tiguan »
2020 Tiguan pictured