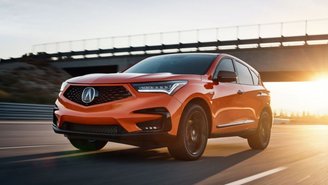 Acura's adding another vehicle to its list of hand-built machines with the 2021 RDX PMC Edition. The RDX PMC Edition will join the TLX and MDX to receive PMC Editions and will feature the same Therman Orange Pearl paint job that first made an appearance on the NSX supercar. As with the other PMC Editions, the RDX will be incredibly limited, pricey, and hand-built.
The RDX PMC Edition will be hand-built at Acura's Performance Manufacturing Center (PMC), which is where the NSX and other two PMC editions are put together. Just like with the other models, the RDX arrives as the facility in Ohio as a "body-in-white" model before getting the striking orange paint job, just in time for fall. The SUV will then receive multiple coats using the facility's advanced robotic paint system that, including curing time, is a process that takes five days. After the body is painted, the SUV is put together by hand. While the paint job is the thing that will immediately draw consumers toward the special editions, the whole hand-built thing is what really makes them unique.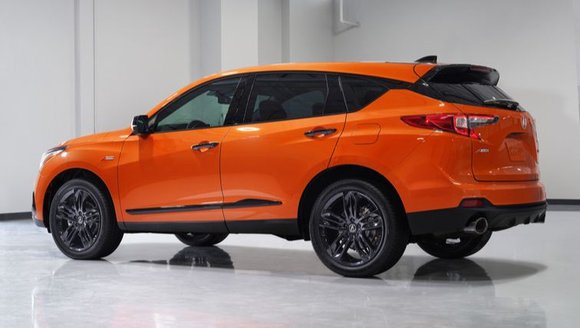 While the RDX PMC Edition isn't something entirely new, it is different from the TLX and MDX PMC Editions. The previous two vehicles are finished in Valencia Red, another paint scheme that was once exclusive to the NSX. It's interesting to see Acura dig through the NSX's special paint jobs to add another PMC Edition to its lineup. If we were gamblers, we'd say that there's a good chance that another PMC Edition is on the horizon and will be finished in Indy Yellow Pearl or Nouvelle Blue Pearl.
As far as features go, the RDX PMC Edition combines equipment from the A-Spec and Advance Packages. All-wheel drive, front and rear heated seats, ventilated front seats, a heated steering wheel, the A-Spec Package's body kit, and a panoramic roof are standard. The RDX PMC Edition does get some unique touches, like a numbered serial plate, gloss black 20-inch wheels, a gloss black roof panel, gloss black door mirrors, gloss black door handles, a gloss black grille, sport seats with perforated Milano leather upholstery, and orange stitching.
Acura hasn't confirmed pricing for the RDX PMC Edition yet, but the automaker claims it will start in the low $50,000s. The RDX with the Advance and Technology Packages costs $49,525 (including destination). So, the PMC Edition won't be ridiculously priced when it becomes the range-topping model. Only 360 units of the special edition will be built and deliveries begin this October.