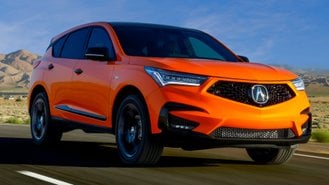 Roughly a month after getting our first look at the 2021 Acura RDX PMC Edition, the automaker is finally ready to announce pricing for the vehicle. The limited-edition SUV, which is finished in Thermal Orange Pearl paint and is being hand-assembled at Acura's Performance Manufacturing Center, will start at $52,995 (including destination).
While the unique paint job and whole hand-assembled thing is what will draw consumers to the RDX PMC Edition, the SUV's mix of features is special, too. The SUV comes with the A-Spec package and a few goodies from the available Advance Package. That's a combination that's not available with the regular RDX. A few standard features include a panoramic roof, ventilated front seats, heated front and rear seats, and a heated steering wheel. Unique features only available on the RDX PMC Edition include Milano leather upholstery, gloss black exterior trim pieces, black 20-inch wheels, and a numbered serial plate.
A fully loaded RDX with both the Technology and Advance Packages costs $47,525. It doesn't come with the RDX PMC Edition's special paint job or unique features, but costs $5,470 less. While that sounds like a lot, this is a hand-built vehicle with a truly special paint job. Additionally, only 360 units of the SUV will be built, so it's a very limited model.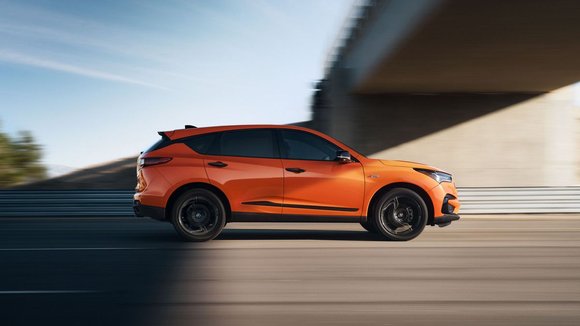 Compared to the other two PMC Editions, the RDX lands in the middle. The TLX PMC Edition is more affordable with a starting price of $50,945, while the MDX PMC Edition is more expensive with a price tag of $63,745. Both of those options are finished in Valencia Red Pearl.
Acura didn't provide any information on whether the TLX and MDX would be expanded to offer Thermal Orange Peral as an option or whether the RDX would receive Valencia Red Pearl. The automaker also hasn't said whether other vehicles in the lineup would be offered in PMC Editions, either.
The RDX PMC Edition helps the SUV stand out in the competitive luxury class. Compared to competitors, even the RDX PMC Edition seems like a bargain. The Porsche Macan is more expensive than the RDX PMC Edition, while options like the Alfa Romeo Stelvio, Mercedes-Benz GLC-Class, Audi Q5, and BMW X3 are more affordable. Out of those vehicles, the Stelvio is the most affordable of the bunch with a starting price tag of $41,245. Still, the RDX PMC Edition costs $52,995, which equates to going with a mid-level trim with a few features with one of its rivals. It's hard to believe that the hand-built, limited-edition, special paint job Acura feels like a value option, but it is.