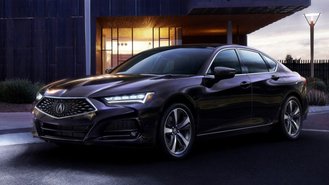 Acura's getting ready to bring its all-new 2021 TLX to dealerships later this September. When the compact sedan, which wears a new design, has more technology, features new powertrains, and is available in a new, sporty Type S trim (which won't arrive until next spring), arrives at dealers, it will start at $38,525 including destination. That's a hefty increase of $4,500 over the 2020 TLX.
While that's a substantial difference between the two model years, the 2021 TLX does come with more standard tech and a more powerful engine than last year's TLX. The majority of the 2021 TLX range comes with a turbocharged 2.0-liter four-cylinder that's rated at 272 horsepower and 280 pound-feet of torque. That's a massive increase over last year's 2.4-liter four-cylinder that produces 205 hp. A new 10-speed automatic transmission replaces last year's eight-speed automatic.
Acura reached out to us to explain that the 2021 TLX is actually more of a direct competitor to the V6-powered TLX from last year in terms of performance, technology, and standard features. With the 290-horsepower 3.5-liter V6 engine and nine-speed automatic transmission, the difference between the upcoming TLX and the old one is a much more reasonable $1,300. So, when you compare apples to apples, the increase doesn't look that bad. Either way, with the new tech features, striking design, and peppier standard powertrain, we think the 2021 TLX is worth the increase in pricing.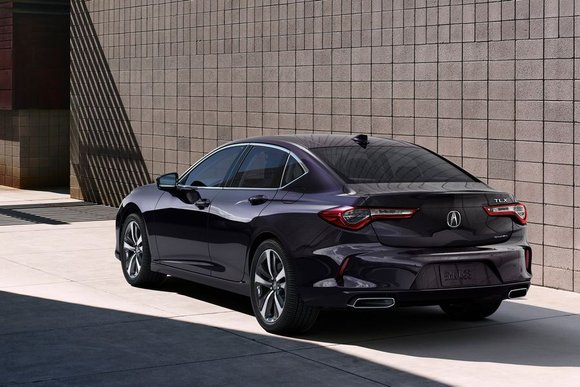 When it comes to tech, Acura's ditching the dual-screen setup on the 2021 TLX to go with something less radical. Instead of an 8-inch upper screen and a 7-inch lower touchscreen, the all-new TLX comes with a 10.2-inch touchscreen as standard. Larger, not as complicated, and more stylish, we think Acura made the right decision to move past its dual-screen system. While AcuraWatch will still be standard, the new TLX comes with the brand's traffic jam assist system, as well as traffic sign recognition as standard. Other little things, like a 10-speaker audio system, 12-way front seats, Wi-Fi hot spot, genuine aluminum trim, and a stop-start system are also newly standard.
Once again, Acura will continue to offer major packages instead of different trims. The Technology Package, A-Spec Package, and Advance Package will all be available. The 2021 TLX with Advance Package will be the most expensive TLX available – at least before Acura announces pricing for the sport TLX Type S – starting at $47,325. All-wheel drive will be available throughout the entire lineup for an additional $2,000.
More importantly, while the TLX has gone up by $4,500 or $1,300 depending on how you look at it, it's still one of the cheaper options in the luxury segment. More importantly, while the TLX has gone up by $4,500, it's still one of the cheaper options in the luxury segment. Against the Audi A4, BMW 3-Series, Mercedes-Benz C-Class, Genesis G70, and Lexus IS, the 2021 TLX is priced competitively. Only the Genesis G70 ($38,475) and Audi A4 ($38,395) are more affordable.
Acura has an expected on-sale date for September 28th for the regular TLX lineup. Pricing for the TLX Type S still hasn't been announced yet, but we expect pricing for the sporty sedan to eclipse the $50,000 mark.