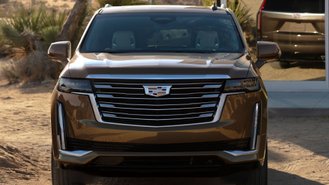 The 2021 Cadillac Escalade promises to reach new heights in luxury and performance. However, early order guides reveal that the all-new SUV will be considerably more expensive than the outgoing generation. Although pricing will increase just $1,000 at the entry-level, higher trims will be up to $7,700 more expensive.
The least-expensive 2021 Escalade will start at $77,490 with destination, just $1,000 more than the current price of $76,490. The longer-wheelbase Escalade ESV has been priced from $80,490, $1,000 more than the outgoing version's MSRP of $79,490. Further up the range, prices are going to be substantially higher.
For example, the current Escalade Platinum will be replaced by a choice of two identically-priced trims, the Premium Luxury Platinum and Sport Platinum. Both offer different flavors of the same top-of-the-line trim. Prices will start at $101,290 for the standard Escalade and $104,290 for the larger ESV variant.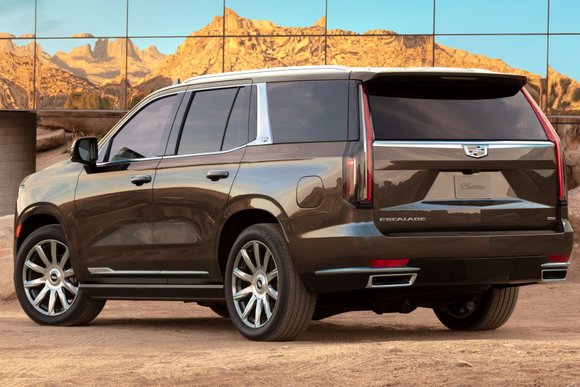 All-wheel-drive adds $3,000, bringing the price tag as high as $107,290. Compared to the previous year, this equates to a $7,700 price increase based on the current model's range-topping MSRP of $99,590. With optional equipment, this could become the most expensive SUV we've ever seen from Cadillac.
For example, the brand's Super Cruise semi-autonomous driving system adds $2,500 and will be available on every style except the base model. 36-speaker AKG audio adds $4,300. A Driver Assist & Tech Package adds features like enhanced auto emergency braking, adaptive air suspension, and more for $3,650.
At over $107,000, the range-topping Escalade will be considerably pricier than the 2020 Lincoln Navigator L Black Label ($101,630). On paper, it'll also be more expensive than both the 2020 Mercedes-Benz GLS 580 ($99,795) and 2020 BMW X7 M50i ($100,595) before factoring in the cost of options.
With advanced features like Super Cruise and a new diesel model, there appears to be a lot for shoppers to look forward to. That said, the brand has been quietly offering current Escalade owners up to $19,000 to buy the outgoing model. Whether or not the redesign manages to justify its high price remains to be seen.