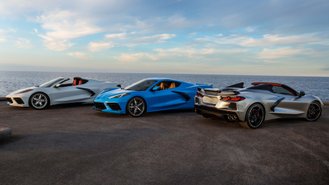 The all-new mid-engine Chevrolet Corvette has been mired with issues. Chevrolet isn't letting that keep the model down, as it recently introduced a whole lot of changes for the 2021 model year without a change in pricing. The changes should help consumers, and Chevy, get past the C8 Corvette's horrific first year. Let's go through the changes.
Consumers can now select Chevrolet's Magnetic Selective Ride Control suspension system without checking the box for the Z51 package. Wireless Apple CarPlay and wireless Android Auto are now standard for the C8 Corvette, while Buckle to Drive, which is a safety feature that stops the driver from shifting the vehicle out of park unless the seatbelt has been fastened, is also standard. On the inside, drivers will find a new digital tachometer for track use.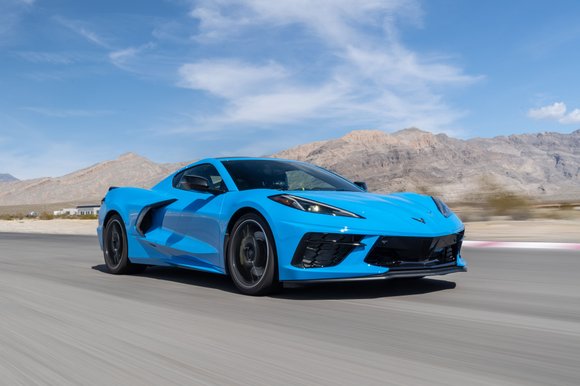 A few new exterior colors have been added, including Red Mist Metallic and Silver Flare Metallic. A new stripe package that will see the sports car be fitted with dual racing stripes that run the entire length of the body is newly available and offered in yellow, orange, red, and blue. Stinger Stripes are also offered on the 2021 Corvette and finished in three color schemes: Carbon Flast/Edge Yellow, Carbon Flast/Edge Red, and Carbon Flash/Midnight Silver. Since Chevrolet doesn't provide any information on whether these changes are specific to trims, we think the changes will be available throughout the entire lineup.
Beyond those changes, the C8 Corvette remains the same for 2021. That means power will come from a 6.2-liter V8 that's rated at 490 horsepower and 465 pound-feet of torque. With the Z51 package, output is increased to 495 hp and 470 lb-ft of torque. An eight-speed automatic dual-clutch transmission remains the sole gearbox.
The 2021 model year is the first for the C8 Convertible. The all-new convertible is the first time the Corvette has been offered with a standard power-retracting hard top roof. Pricing for the 2021 Corvette will still start at $59,995 (including destination), with the Corvette Convertible being priced at $67,495.
These changes to the 2021 C8 Corvette aren't revolutionary, but they do make the sports car a better value option with the same price tag as the 2020 model.