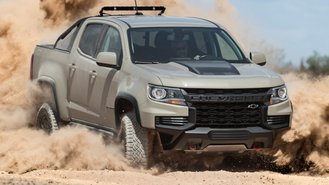 The lowest price for Chevy's most affordable truck is set to increase by $4,000, a Chevy spokesperson has confirmed. The 2021 Chevy Colorado will drop the truck's current base trim, raising its base MSRP from $22,395 to $26,395 including destination. However, our analysis finds that this may not actually be that big of a deal.
For 2021, an early order guide reveals that the Colorado Base Extended Cab (currently $22,395) has been discontinued, making the cheapest trim you can buy the Extended Cab Work Truck ($26,395 for 2021). Unsurprisingly, Chevy's spokesperson acknowledged that the Base was a slower seller. We think we may know why.
Like a number of GM's other base trims, the bargain-priced Colorado is rarely stocked and excluded from incentives. As a result, shoppers likely found better-equipped styles more appealing and with better prices to boot. Last winter, Colorados were eligible for up to $4,600 in savings because of GM Employee Pricing.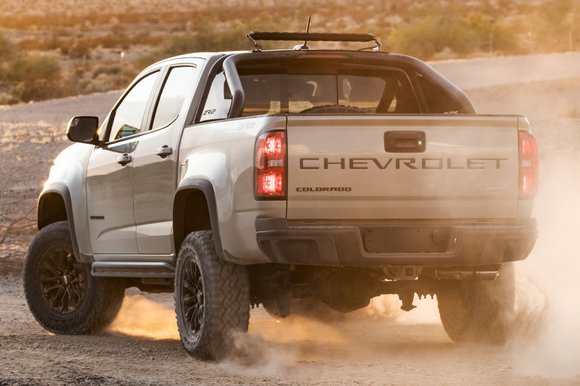 In an apples-to-apples comparison, our analysis finds that pricing for the Work Truck is actually rising by just $500 from $25,895 to $26,395 due to a $400 increase in MSRP plus a $100 hike in destination charge from $1,095 to $1,195. Consumers may find that to be pretty reasonable given the fact that the truck benefits from a substantial refresh and will gain a revised look akin to the larger and more expensive Chevy Silverado 1500.
Fortunately, that's the largest price increase we're seeing after looking at other key trims, with MSRPs for styles like the Colorado LT Crew Cab set to rise by a mere $100. As a result, pickup truck buyers may find the brand's latest offering to be a compelling value. Last year, Chevy managed to sell 122,304 Colorados, 9.3% fewer than the previous year. In the same period, Toyota reported 248,801 sales of the Tacoma.
While a $4,000 price hike may sound egregious, the truth is that the versions consumers will most likely buy are only going up by anywhere from $100 to $500. It's also worth noting that competitors like the 2020 Tacoma have a reasonable-sounding base price but start in a somewhat cramped Access Cab configuration with a 4-cylinder engine rated at 159 horsepower. In contrast, the cheapest 2021 Colorado will come with 200 horsepower.
As a result, Chevy's decision to build trucks people will actually buy could make a lot of sense.
Learn What Coronavirus Means For Car Buyers »
2021 Colorado pictured