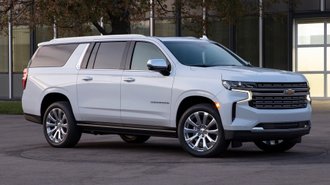 Some of the most talked-about redesigns for 2021 include the Chevy Tahoe and Suburban. About a month ago, we found out the smaller Tahoe would go for $50,295 after its makeover and now we know about its big brother. According to an early order guide, pricing for the 2021 Chevrolet Suburban will start at $52,995 with destination, which is identical to the 2020 model.
With a $2,700 premium compared to the Tahoe, the all-new Suburban will offer a roomier alternative with some new choices higher up the range. Moving up the lineup, the LT trim starts at $57,795, while RST and Z71 models have been priced from $61,095 and $63,195, respectively. The Premier will start at $66,595, but will no longer be the most-expensive Suburban model.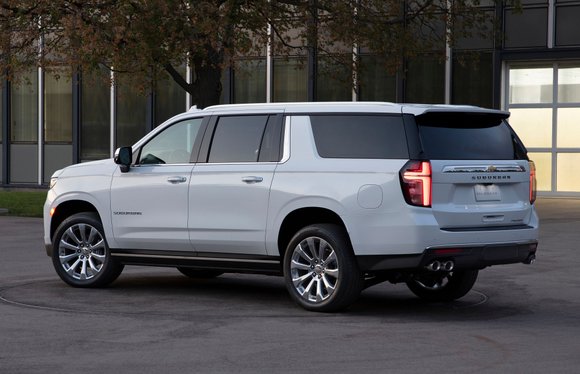 At $73,595, the new Suburban High Country will start $6,800 higher than the previous year's Premier trim ($66,795). Upgrading to four-wheel drive costs an extra $3,000, bringing the price to $76,595. If you want the powerful 420 hp 6.2-liter V8 engine, you'll have to opt for the High Country as all other styles come standard with a 5.3-liter V8 rated at 355 hp. A diesel engine option is also coming but price is not yet listed.
Given the fact that this full-size SUV just went through a complete redesign and got some major upgrades in terms of cargo space and suspension, minimal pricing changes not only makes it an excellent value to consumers, but also keeps it competitive amongst other options. The 2021 Suburban sits directly between the $50,295 Chevrolet Tahoe and the $54,695 GMC Yukon XL.
With the same starting price, the 2021 Suburban is looking like it could encourage many potential buyers to wait it out instead of opting for the outgoing generation. However, 2020 models are currently seeing up to $4,000 in discounts which are likely to be enhanced closer to the 2021 launch to tempt consumers, similar to what Cadillac is doing with the Escalade.