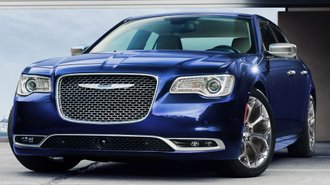 Chrysler will sell half as many versions of the brand's only remaining passenger car for 2021. According to a dealer order guide, the Chrysler 300 will discontinue the Limited trim and 300C and take away some higher-end features in the process.
For 2021, the 300 will only be sold in two flavors: the Touring and 300S. The Touring will continue to be sold with either rear or all-wheel-drive, while the 300S will only be offered with rear-wheel-drive. That's half as many trims as the current car.
With the demise of the Limited and 300C, our analysis finds that premium features like real-wood interior trim, Nappa leather, and quilted seats will no longer be available. You'll still be able to buy the optional 5.7L V8, but the price is going up.
The 2021 Chrysler 300 Touring will start at $31,940 with destination and come with a 292 hp 3.6L paired to an 8-speed automatic. The 300S will continue to feature a 300 hp V6 ($38,890), but pricing for the 363 hp V8 will increase by $1,000.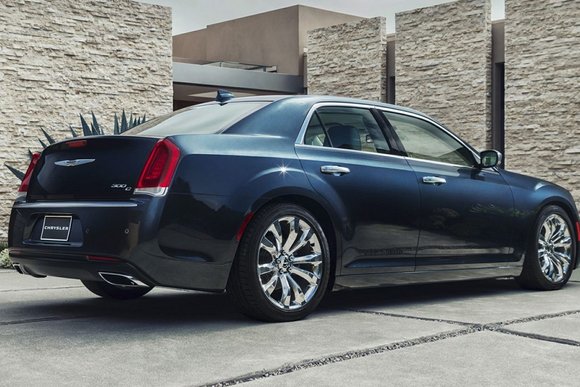 Even though the Touring will be just $405 more than the previous year ($31,535), the cost of the V8 will increase to $4,000 in the 300S. That will bring the price of the S to $42,890, which is $1,400 more than what the 2020 model currently costs.
Although rumors of the 300's demise have persisted for some time, it appears the nameplate will soldier on for at least another year. That said, these mark the biggest changes to the model since 2018 when prices were cut by over $3,300.
While a simplified lineup makes sense given the dominance of SUVs and trucks, the car retains some weaknesses. For example, adding safety features like automatic emergency braking can easily increase the car's price tag to $37,510.
As a result, even though it undercuts the Toyota Avalon ($36,870) on paper, it can actually be pricier since Toyota makes many safety features standard. That said, generous rebates can make the 300 attractive to those shopping based on price.
"Simplification" is something we've seen a lot of recently. For example, the 2021 Jeep Cherokee is dropping the range-topping Overland, the 2021 Buick Envision will offer simpler choices, and the 2021 Buick Encore will be sold in just 2 styles.