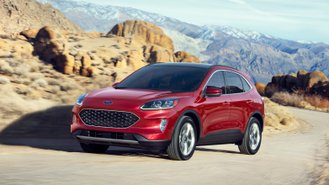 Because of the coronavirus, delays have become somewhat of a regular thing. Supply issues, production woes, and the continued spread of the virus in multiple countries have thrown multiple automakers for a loop. While Ford's first delay for the Escape PHEV (plug-in hybrid) was due to the COVID-19 pandemic, the latest delay is related to safety.
As Reuters reports, Ford is moving production of the Escape PHEV to 2021 as the automaker recalled 20,500 Kuga PHEV vehicles in Europe last month and suspended sales of the SUV recently. The outlet claims Ford stopped selling the Kuga PHEV after looking into concerns over the SUV's high-voltage battery "could result in a fire."
Since the Kuga PHEV shares a lot of components with the Escape PHEV sold in America, Ford believes the best decision is to push the Escape PHEV back to ensure the safety concerns have been dealt with. "Because we share components with Kuga PHEV, including battery cells, we are moving production to next year, while we work with the battery cell supplier to resolve the issue affecting Kuga PHEV in Europe," a Ford spokesman in Europe told Reuters.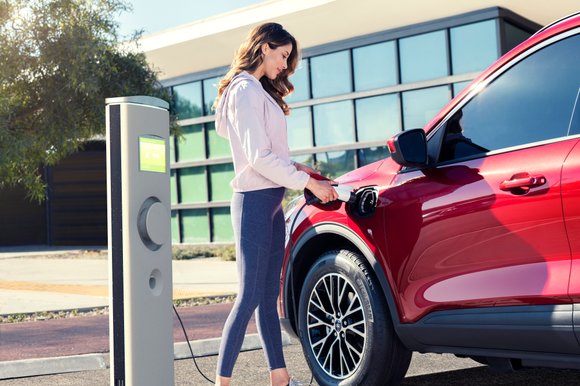 Ford unveiled the all-new Escape PHEV earlier this June. The SUV was supposed to begin being produced at Ford's Louisville plant in Kentucky, but had to be delayed because of the COVID-19 pandemic, which forced the automaker to shut down its factories. With the original delay, we're sure Ford is willing to take some more time to make sure everything's right before bringing the SUV to market.
Since there aren't that many electrified SUVs on the market at the moment – the only real competitor the Escape PHEV will compete with is the Toyota RAV4 Prime – the decision to postpone the SUV's launch won't hurt the brand's push for more electrified vehicles. From what we know about the Escape PHEV, the SUV comes with a 2.5-liter four-cylinder engine with a 14.4-kWh lithium-ion battery pack and an 88-kW electric motor. Total output is rated at 200 horsepower. The SUV has an EPA-rated electric range of 37 miles, a rating of 102 MPGe combined, a 41-mpg combined rating on gasoline alone, and a total range of 530 miles.
Ford also offers the Escape Hybrid that's currently on sale. While the Escape Hybrid can't run on electricity alone like the Escape PHEV, it's $4,775 cheaper, has a combined 41 mpg rating for front-wheel-drive models and a 40-mpg combined rating for all-wheel-drive versions. While the Escape Hybrid isn't as exciting as the Escape PHEV and doesn't exactly push the nameplate into new territory, it's a fine option for the majority of consumers.