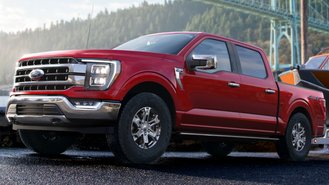 Prices for the redesigned 2021 Ford F-150 will start at $30,635 with destination, according to a new dealer order guide. Based on our analysis, that will make the latest version of America's favorite pickup just $195 more expensive than the outgoing generation and roughly $500 more than the Chevy Silverado.
For 2021, the cheapest F-150 will continue to be the XL 4x2 Regular Cab. Interestingly, our analysis finds that the most affordable F-150s will see price increases ranging from $195 to $290, potentially making the all-new truck an appealing upgrade over the current F-150, which has been on sale since its 2015 redesign.
With over 40 trims to choose from, the new F-150 offers a dizzying array of configurations. One of the most exciting changes is a 3.5L PowerBoost Hybrid V6. Official fuel economy stats haven't been released but Ford promises up to 700 miles of range on a single tank of gas and the utility of an onboard electric generator.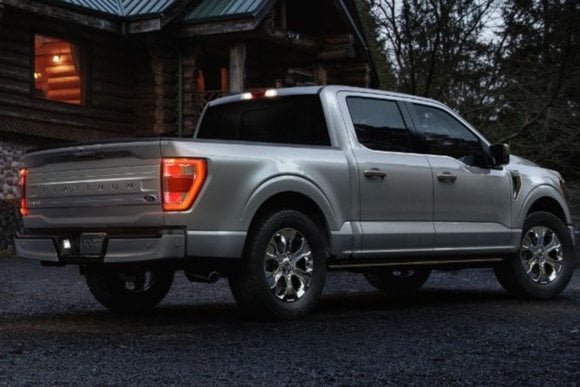 The hybrid is available on every trim from the XL to the Limited but its cost varies depending on configuration. For example, upgrading to the hybrid from the entry-level 3.3L V6 adds $4,495, while stepping up from the 2.7L EcoBoost V6 adds $3,300. Choosing the hybrid in lieu of the 5.0L V8 or 3.5L EcoBoost V6 adds $2,500.
At $30,635, the new F-150's base price could make it a bargain. For reference, the cheapest 2020 Silverado starts at $30,095 for the 4x2 Regular Cab Work Truck while the lowest-priced 2020 RAM 1500 is the Tradesman 4x2 Quad Cab at $33,840. But what about the configurations that consumers are more likely to buy?
If you're looking to buy the popular F-150 XLT SuperCrew, prices will start at $42,005, $290 more than the previous year ($41,715). The 4x4 adds $3,495 for an MSRP of $45,500. We're still working on our full analysis, but we're seeing indications that buyers at the top of the F-150 range will see substantially higher prices.
So will the new F-150 be a good deal? That remains to be seen. Manufacturer incentives and discounts for choosing certain configurations can make some versions better to buy than others and make comparison shopping difficult. Stay tuned for CarsDirect's ongoing 2021 F-150 coverage as information becomes available.