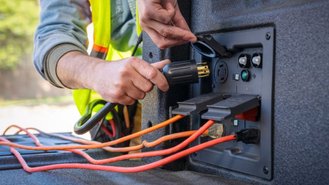 The 2021 Ford F-150 promises an impressive array of features, be it hands-free driving capability, a new hybrid option, or innovations like lie-flat seats and a new mobile generator option. Although the redesigned truck is set to become the most expensive F-150 ever, the on-board generator is a surprisingly good deal.
According to a dealer order guide, Ford's Pro Power Onboard option will be available on gas F-150s as a $995 option. Producing 2kW, Ford says it can power a tailgate party consisting of a TV, mini-fridge, and more. However, the F-150's new optional 3.5L PowerBoost Hybrid comes with a 2.4 kW unit that can do even more.
The Hybrid, available on all F-150 trims, comes standard with a 2.4kW unit that Ford says can run for 85 hours and do anything from powering a jackhammer and concrete mixer to a mobile drive-in with a projector, loudspeakers, and a popcorn machine to boot. The Hybrid is also the only way to get an optional 7.2 kW unit.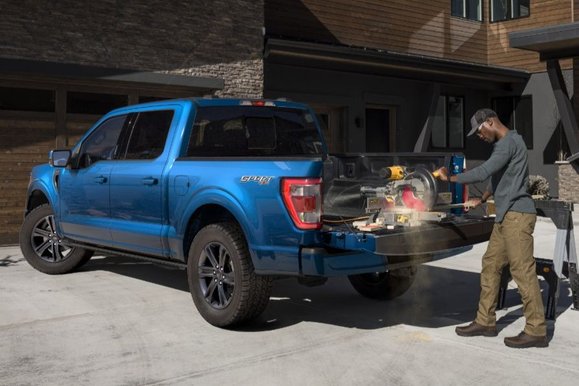 The 7.2 kW generator costs $750 and promises an impressive level of capability. According to Ford, the truck can practically power a mobile metal shop with a plasma cutter, welder, air compressor, and more. With four in-bed 120V outlets and one 240V outlet, the truck offers a run time of up to 32 hours on a single tank of gas.
For the money, it certainly appears that the PowerBoost Hybrid could be the F-150 to get. That said, pricing to add the powertrain varies by trim and ranges from $2,500 to as much as $4,495. If Ford can manage to deliver on its promises, there's a good chance that the Pro Power option could be a pretty good deal for buyers.
Stay tuned for CarsDirect's ongoing coverage of pricing-related topics related to the new F-150.