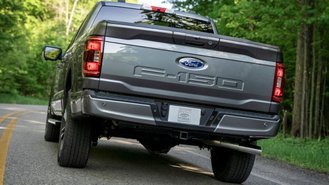 Pricing for the 2021 Ford F-150 Raptor may be the most significant omission in a dealer order guide for the brand's redesigned flagship truck. Although we know the power-packed pickup will arrive eventually, we can't help but wonder if the most powerful F-150 will see a hefty price increase like other well-equipped trims.
Based on our analysis earlier this week, Lariat, King Ranch, Platinum, and Limited versions of the all-new F-150 will see an average price increase of over $2,800 compared to the 2020 F-150. The biggest price hike is worth $3,590 on the Platinum grade. Entry-level trucks will start at about $30k but prices can reach $80k.
While the Raptor isn't the most expensive trim at present (that would be the F-150 Limited), it does have a history of price increases. The current Raptor sits between the King Ranch and Platinum in price with an MSRP starting at $55,150 with destination for the Super Cab and $58,135 for the SuperCrew model.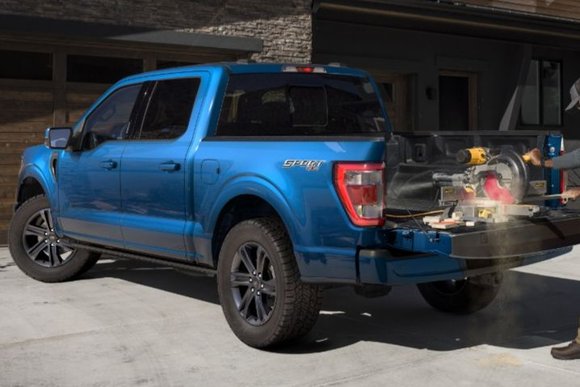 For a bit of history, that's about $4,100 more than what Raptors cost when Ford reintroduced the vehicle to the lineup in 2017, 2 years after the truck's big 2015 redesign. With no direct competitor, it appears Ford may be keeping the next-gen Raptor in its back pocket to give the new F-150 time to bask in the spotlight.
The 2021 F-150 will offer a number of new features like the ability to power a welding shop from the back of your truck, lie-flat seats, and a compelling new hybrid poised to arrive sooner than the diesel. It'll even offer hands-free driving through a software update, although only on higher trims and at a much later date.
For now, we'll have to wait for the official word from Ford on firm details for the next-gen Raptor. That said, our analysis of pricing for the 2021 F-150 clearly points to the fact that the brand's flagship truck will not only offer more tech than ever before but will also become the most expensive F-150 we've ever seen.
We just hope shoppers won't have to wait 2 years after the redesign like last time to buy a Raptor. Stay tuned for CarsDirect's ongoing coverage of pricing-related insights for the new F-150.
Explore This Month's Top Truck Deals »
2021 F-150 SXT, XLT Sport Appearance Package pictured