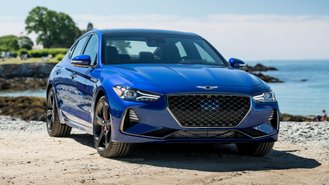 Genesis is known for offering its vehicles at much lower price points compared to other luxury brands but with comparable features. Currently, the Genesis G70 sits as the entry point into the luxury automaker's lineup. However, an early order guide reveals the 2021 Genesis G70 will see a $3,650 increase at the top end compared to the 2020 model, stemming from a new Special Edition trim. In its highest configuration, the 2021 G70 will reach $56,925 (including $1,025 destination fee).
According to the order guide, the Special Edition will start at $54,925 and bring purely aesthetic changes, adding to the 3.3T Sport features like a sport black interior with gray stitching, unique 19" wheels, a 12.3-inch 3D cluster, and matte exterior paint. Performance-wise, it brings nothing new as it is set to come with the current 3.3-liter twin-turbo V6 engine with 365 horsepower and 376 lb-ft of torque. Rear-wheel and all-wheel-drive versions are available with the latter adding $2,000 to the price.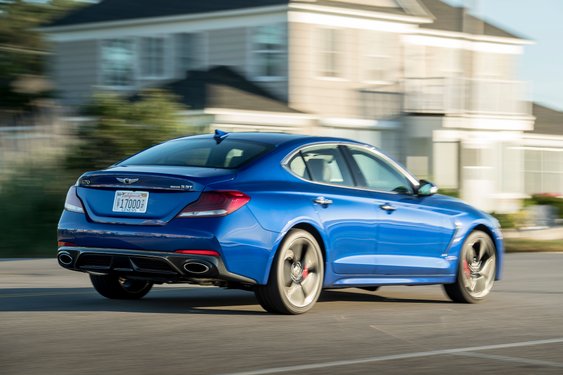 The 12.3-inch 3D cluster has already been available in overseas markets, so we're not surprised that it will soon be available in the U.S. market too. In addition, this technology is already set to debut on the all-new GV80 SUV and will also be available on the redesigned 2021 G80 sedan. Still, the addition of a first-ever Special Edition for the G70 could be appealing to buyers looking for something more unique.
Rumors have been circulating about the G70 going through a facelift for the 2021 model year but the order guide shows no signs that this will be the case. We reached out to a Genesis representative but received no confirmation about the company's plans. Aside from some packaging changes, no major mechanical, exterior, or interior changes from the 2020 model year are listed. A refresh is likely to come soon though, to potentially give the G70 design upgrades to match the rest of the Genesis lineup.
Overall, the Special Edition seems to be more of an appearance package than an additional trim. With few changes (which could be considered very minor ones at that), we're not sure the Special Edition is worth the premium over the Sport. Even in base form, the Sport brings the same motor and performance numbers rivaling that of the BMW M340i and the Mercedes-Benz AMG C 43 but with a much lower price tag.