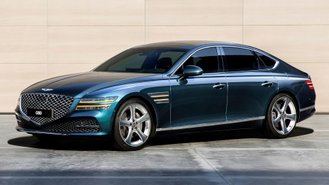 Genesis was on its way to introduce two major vehicles this summer: the 2021 G80 sedan and GV80. The G80 sedan, which was going to slot in between the compact G70 and large G90, and the 2021 GV80, the automaker's first SUV, were originally planned to arrive the summer of 2020. But then, the coronavirus hit. The pandemic has made a lot of automakers alter their plans and for Genesis, that means pushing the arrival of the G80 and GV80 back until fall.
"Unfortunately, due to COVID-19 related delays in the U.S., we need to adjust our communication of the timing for their highly anticipated arrival in the US Market to the fall of 2020," said Genesis in a press release regarding the two upcoming vehicles. The automaker claims that it received in excess of 14,500 reservations overall for both vehicles.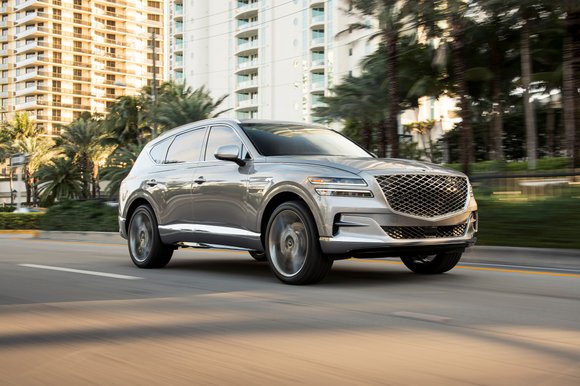 This isn't a major delay for Genesis and amounts to consumers having to wait for a few more months to be able to purchase the vehicles at a local dealer. This isn't the first time an automaker has had to push a model back because of the pandemic either. Lincoln tossed its plans to work with Rivian on an all-electric SUV out the door earlier this April. General Motors had to delay the refresh of the Chevrolet Traverse, Chevrolet Equinox, Chevrolet Camaro, Chevrolet Silverado, Chevrolet Bolt EV, and GMC Terrain because of the pandemic. So, as far as delays go, a few more months isn't a huge deal.
The high number of initial reservations is an excellent sign for Genesis, which has struggled to compete against Mercedes-Benz, Lexus, Audi, and BMW without an SUV. Both the G80 and GV80 share a rear-wheel-drive platform, powertrains, and similar styling. As standard, both vehicles will come with a turbocharged 2.5-liter four-cylinder that makes 300 horsepower. A twin-turbocharged 3.5-liter V6 is available that's rated at 375 hp. Both will come with an eight-speed automatic transmission and rear-wheel drive with all-wheel drive being available as an option.
Pricing for the 2021 G80 will start at $48,725, while the GV80 will cost $49,925 (prices include destination). Both of the vehicles, in typical Genesis fashion, undercut the competition by a wide margin. While consumers will have to wait a little longer before they can purchase a G80 or a GV80, we're sure both vehicles will be worth the wait.