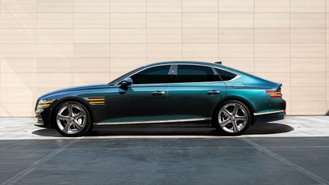 Genesis is taking a two-pronged approach to disrupting the luxury segment with the G80 sedan and GV80 SUV. While the GV80 is the vehicle that's getting a lot of attention at the moment, because SUVs are part of the ruling class now, the G80 is still a serious vehicle to help Genesis be more of a significant competitor to German rivals. Now, we know that the 2021 G80 will start at $48,725 including destination.
While the 2021 G80 costs $5,150 more than last year's model, the all-new midsize luxury sedan is still more affordable than its main rivals from Germany. The new G80 is cheaper than the Mercedes-Benz E-Class ($55,045), BMW 5-Series ($54,895), and Audi A6 ($55,895). The Lexus ES ($40,925) is more affordable. Clearly, Genesis is still sticking to offering excellent value. At the top of the spectrum, the G80 will carry a price tag of $68,675.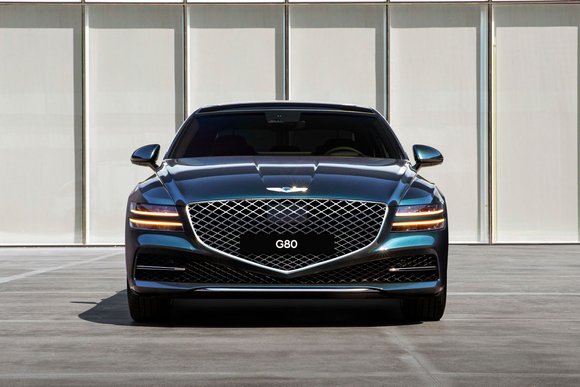 To warrant the increase in pricing, Genesis introduced an all-new G80 for the 2021 model year. The midsize sedan benefits from a new, more striking design, new powertrains, and loads of more technology. Powertrain options have been cut down to two options: a turbocharged 2.5-liter four-cylinder engine and an available turbocharged 3.5-liter V6 engine. On the tech front, the G80 will be available with a 14.5-inch infotainment screen and a 12.3-inch electronic instrument cluster. An improved version of Hyundai's Highway Driving Assist (HAD) system will be offered on the G80. It brings things like adaptive cruise control, lane-centering technology, and automatic lane change assist.
The G80 shares similar styling and powertrain configurations as the GV80 SUV. Unsurprisingly, the two vehicles are priced similarly, too, as there's a $1,200 difference between the two with the GV80 SUV being the more expensive of the two. The G80 sedan will go on sale later this summer, close to when the GV80 will arrive at dealerships.