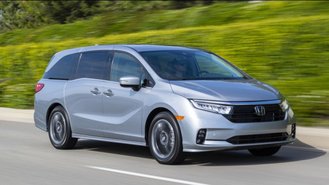 The 2021 Honda Odyssey becomes the first minivan to earn the Insurance Institute for Highway Safety's (IIHS) Top Safety Pick+ award. Additionally, it's the only minivan on the market to earn one of the institute's awards, making it, if you follow the IIHS' ratings, the safest option in the segment.
Last year, the 2020 Odyssey was named a Top Safety Pick, but missed out on the "+" designation because of its headlights. The automaker offered three different headlights, but none were rated to be "Good," a requirement for the highest safety award. The 2021 Odyssey gets a few changes, including standard headlights that earned an "Acceptable" rating and a standard front-crash-prevention system that earned a "Superior" rating.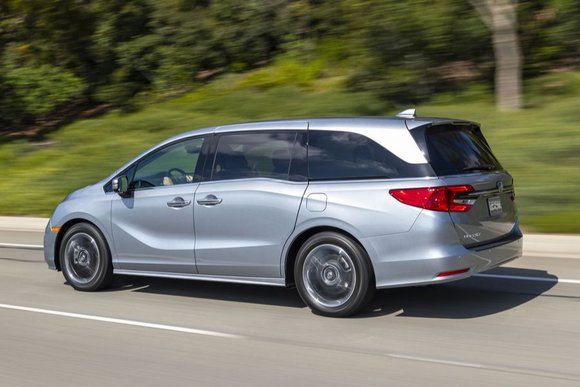 Minivans have always been known for being some of the safest vehicles on the market, but the most recent changes the IIHS made to its requirements for a vehicle to earn one of its awards has decreased the number of Top Safety Pick and Top Safety Pick+ vehicles. While seeing another vehicle earn a Top Safety Pick+ award may not seem that special, being the only minivan on the market to earn an award is noteworthy.
Honda has seven vehicles that earn either one of the IIHS' safety awards. The Honda Civic coupe, Civic hatchback, Civic Sedan, Accord, and CR-V, are Top Safety Pick vehicles. The Odyssey and Insight are Top Safety Pick+ vehicles. With the 2021 Odyssey receiving the IIHS' highest safety award, we could see some improvements for models that are expected to receive facelifts like the Accord and Ridgeline shortly.