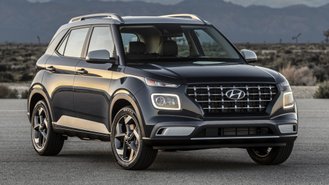 The number of available SUVs on the market with a manual transmission just shrunk by one. Hyundai's dropping the standard six-speed manual transmission in the Venue for the 2021 model year. The South Korean automaker confirmed the news in a press release that covers changes for 2021 models. The reason behind discontinuing the manual transmission is because of a lack of interest.
Michele Tinson, a representative from Hyundai, gave us some more information behind the decision:
"The manual transmission take rate was quite limited, therefore the decision was made to offer one powertrain combination available; the 1.6L Smartstream DPI 4 cylinder engine mated to the Smartstream Intelligent Variable Transmission (IVT). This combination returns 31 mpg combined for all trims."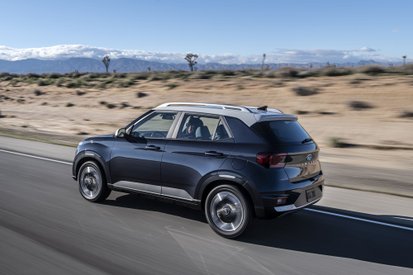 The manual transmission in the Venue was only available for one year, which was the subcompact SUV's first as an all-new model. The Venue was just one of three subcompact SUVs in the class to offer consumers with a manual gearbox. The Kia Soul and Subaru Crosstrek are the other two.
With the manual transmission, pricing for the Venue started at $18,525 including destination. Now, with the continuously variable automatic transmission (CVT) as the sole option, pricing starts at $19,925. That represents an increase of $1,400. Previously, the CVT was an additional $1,200 over the manual, while the other $200 comes from an increase in pricing for the 2021 model.
While Hyundai didn't confirm the exact take rate for the manual transmission with the Venue, we're sure consumers won't miss or even notice the change. The CVT may be more expensive and not as enjoyable than being able to shift gears yourself, but it brought better fuel economy figures. With the manual, the Venue had a combined rating of 30 mpg. The CVT raised that figure to 32 mpg combined. Plus, manual transmissions generally aren't as popular as they once were, as more and more automakers drop the option.