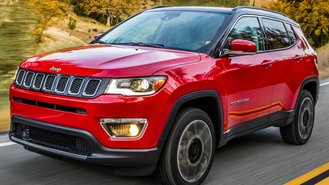 The Jeep Compass will become the latest SUV to lose a manual transmission option. According to an order guide sent to dealers, the 2021 Compass will no longer be available with a 6-speed manual in any trim. This will further limit manual-transmission choices in the SUV segment and result in an increase in base pricing.
In the current Compass, a 6-speed comes standard in the entry-level Sport trim as well as the 4x4 version of the Latitude trim. Jeep's website says the manual "lets you choose the gear you're in for better performance and control." Fuel economy figures have just a 1 mpg advantage over the two automatic offerings.
For 2021, the Compass will only be sold with either a 6 or 9-speed automatic depending on trim paired with a 2.4-liter 4-cylinder engine. The reason for discontinuing the manual is pretty simple: no one was buying it. According to Jeep spokesperson Amy Grundman, "there wasn't much of a demand for a manual transmission."
Even if a buyer wants a manual Compass, finding one can be close to impossible. National inventory listings indicate that less than 1% of Compass configurations involve a manual transmission. That's roughly 100 vehicles in the entire U.S. Unfortunately, the change will result in a hike in the model's base price.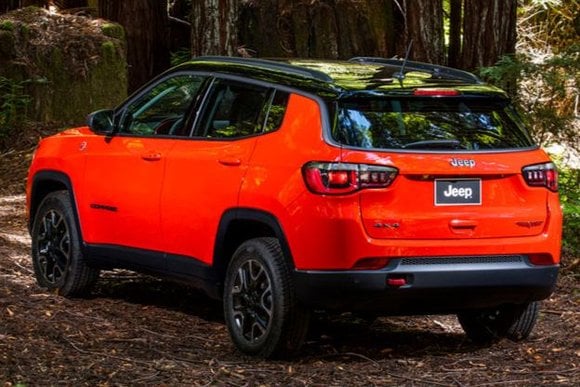 Pricing for the 2021 Compass Sport will start at $25,390 including destination, a $1,615 increase compared to the cheapest 2020 Compass ($23,775). While that may seem like a sizable step up in price, it represents just a $115 increase over a similarly-equipped 2020 Compass given that the automatic is a $1,500 option.
With the demise of the manual, the Compass joins the Renegade and Cherokee in only offering an automatic gearbox. As a result, the only real competitor with a manual appears to be the Subaru Crosstrek, which will offer a 6-speed manual but only in base trims that don't benefit from a stronger engine choice for 2021.
The few direct competitors for the Compass also lack a manual. For example, the Mazda CX-30 is only available with a 6-speed automatic while the Nissan Rogue Sport is only sold with a CVT. Even the upcoming 2021 Ford Bronco Sport will only come with an 8-speed automatic when it arrives later this year.
Cheap configurations involving manuals have generally been used as a way for manufacturers to advertise lower prices. That said, shoppers will likely find that prices will be more in line with competitors in the segment, and in the configurations that most buyers will probably end up choosing anyway.
If you're in the market for a manual Compass, you may want to act fast because inventory will become harder to find closer to this fall. Compass incentives are quite favorable at the moment with a choice between as much as $4,250 in available rebates or 0.9% APR financing for 84 months here in California.
Explore Top Jeep Leases & Deals »
2020 Compass pictured