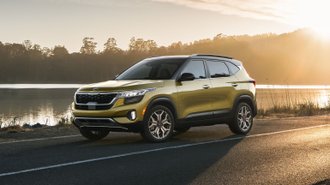 The 2021 Kia Seltos debuted back in November at the 2019 LA Auto Show and it was announced that the new crossover would start at under $22,000. Based on an early order guide, it has been confirmed that MSRP is $21,990 and will reach $27,890 on the highest trim. Although Kia kept to their word with a vehicle starting under $22k, that price increases to $23,110 after a destination charge of $1,120 and the highest trim flirts with a $30k sticker, starting at $29,010. This slots the Seltos $3,000 more than the Kia Soul with automatic, $2,000 less than the Kia Sportage, and into a growing segment that fits between subcompact and compact crossovers.
The $23,110 starting price gives buyers a choice between the all-wheel drive LX trim or the front-wheel-drive S trim. Although the S is the only trim offering a FWD option, it undercuts almost all of the competition such as the Jeep Compass with automatic ($25,100) and Nissan Rogue Sport ($24,335). The upcoming Chevy Trailblazer will be the most cost-effective starting at $19,995.
However, the Seltos shines as an affordable alternative when configured with AWD. It is the cheapest option of the aforementioned competitors as they all cost an extra $1,500 to $4,500 more to get AWD variants. Be warned though, the LX AWD is a lower trim than the S which could lead to fewer features.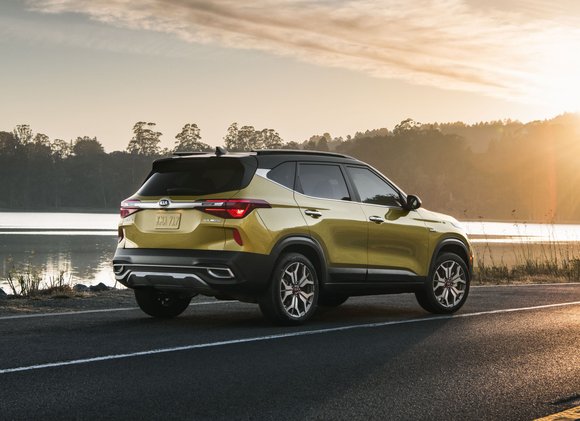 Under the hood, the Seltos provides a great value as well. The LX AWD, S (FWD & AWD), and EX AWD trims all come equipped with Kia's 2.0-liter 4-cylinder engine paired with a CVT, putting out 146 horsepower and 132 lb-ft of torque.
The AWD Seltos S along with the top of the line SX AWD can also be configured with the more powerful 1.6-liter turbo with a 7-speed dual clutch transmission and 175 horsepower with 195 lb-ft of torque. Given that most competitors only have one engine option, this gives buyers more choice and could provide a huge advantage in terms of performance.
The 2021 Kia Seltos is set to launch in the first quarter of 2020. It will be interesting to see how well it fairs in its growing, competitive segment. With so many crossover options on the market, will buyers see the value it has to offer, with the same success Kia has seen recently with models like the Telluride?