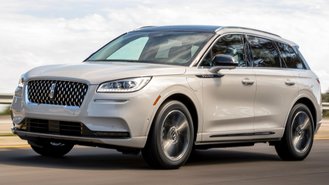 A plug-in version of Lincoln's bestselling SUV will arrive fashionably late and be very hard to find once it does. According to a dealer order guide, the 2021 Corsair Grand Touring will follow the regular Corsair and may constitute as little as 5% of sales. These factors could make the new plug-in hybrid extremely hard to find.
As we reported last week, pricing for the Corsair Grand Touring will start at $51,225 with destination, over $5,100 more than the Reserve trim. The amount excludes an expected federal plug-in tax credit as well as applicable state & local incentives. But you may be in for quite a wait.
Although a schedule for fleet buyers indicates the Corsair will begin production this fall, the order guide says the Grand Touring will arrive late. How late remains an open question. Lincoln's website still beckons with the phrase "plug into luxury," and promises availability this summer. The vehicle was unveiled last November.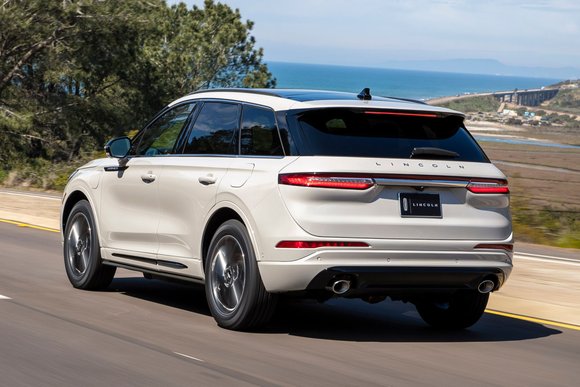 Once it does arrive, the Grand Touring will probably be a rare vehicle at dealers. According to the order guide, Lincoln expects the plug-in to constitute just 5% of Corsair sales. The standard trim, often featured in advertised lease specials, is expected to constitute 50%. The well-equipped Reserve is listed at 45%.
So will the Grand Touring be worth the wait? That remains to be seen. Lincoln estimates 25 miles of range on electric power and an output of 266 horsepower. Although the range is better than a 2020 BMW X3 PHEV (18 miles), the X3 is around $1,700 less expensive and rated at up to 288 horsepower.
Lincoln managed to sell 11,133 Corsairs in the first half of this year, narrowly beating out the Nautilus (10,281) and Aviator (9,682). With the addition of a plug-in Corsair, buyers will have a more affordable alternative to the Aviator Grand Touring, another plug-in that arrived last year and starts at almost $70,000.