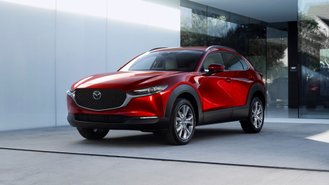 Mazda added the CX-30 to its lineup last year to add another choice in the red-hot subcompact SUV segment. While the CX-30 quickly became one of our favorite choices, it did lack a few features that the majority of other options in the segment came with as standard – mainly Apple CarPlay and Android Auto. For the 2021 model year, that changes, as every CX-30 now comes with smartphone compatibility as standard. Other changes have been made, too, that could sway consumers into getting a new 2021 model instead of a 2020 model.
The CX-30 enters 2021 with a new name. The full name for the SUV is now CX-30 2.5 S. Mazda didn't give a reason for changing the SUV's name, but one theory is that the automaker is getting ready to expand the model's powertrain lineup by offering a turbocharged 2.5-liter four-cylinder (the one the Mazda3 recently got). At the moment, the 2021 CX-30 2.5 S still comes with the same 2.5-liter four-cylinder as last year that produces 186 horsepower and 186 pound-feet of torque. A six-speed automatic transmission and front-wheel drive are standard. All-wheel drive will continue to be optional.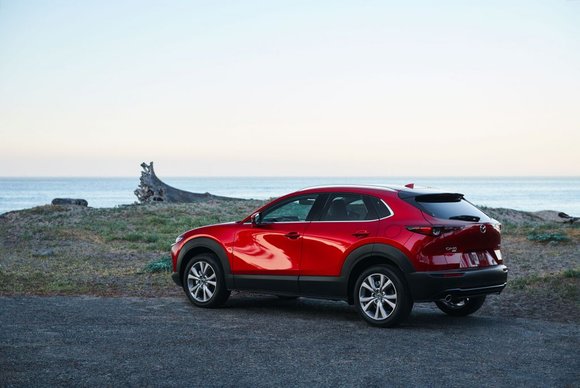 Beyond the addition of Apple CarPlay and Android Auto, not much changes for the base CX-30 2.5 S. The SUV will continue to come with an 8.8-inch screen as standard, an eight-speaker audio system, a 7-inch display in the instrument cluster, 16-inch alloy wheels, automatic LED headlights, and Mazda's i-Activsense suite of safety features.
For 2021, the Select Package comes with blind spot monitoring, rear cross-traffic alert, and Mazda Advanced Keyless Entry as standard. These are included in addition to leatherette upholstery, rear air vents, dual-zone automatic climate control, and a leather-wrapped steering wheel. Stepping up to the Preferred Package now nets a power moonroof on top of last year's standard features. The range-topping Premium Package comes with the same features as last year.
The base trim sees the largest change with the addition of smartphone compatibility as standard, but pricing doesn't go up. The 2021 CX-30 2.5 S will start at $23,000 (prices include destination). The Select Package doesn't see an increase in pricing either, as it will continue to cost $25,000. The Preferred Package goes up by an additional $100 to $27,400, while the Premium Package increases by $350 to $29,650. All-wheel drive will continue to cost $1,400.
Adding Apple CarPlay and Android Auto as standard equipment may seem like small changes, and on the face of things, they are, but they certainly help the CX-30 be more competitive. With so many good subcompact SUVs available on the market, the lack of Apple CarPlay and Android Auto could sway consumers into going with another option, especially since OEM infotainment systems still have a long way to go.