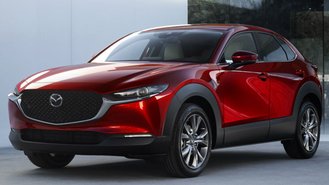 Mazda's newest SUV, the CX-30, is set to gain a major boost in power with the addition of a turbo variant later this year. According to an early order guide, the 2021 CX-30 Turbo will offer up to 250 hp and push pricing as high as $35,000.
While the standard CX-30 began production in July, Mazda isn't due to begin building the CX-30 Turbo until November. The standard engine remains a 2.5-liter mill making 186 hp with 186 lb-ft of torque, but a turbo adds a new option for buyers.
As a result, Mazda's 2.5T engine will be available in at least 5 models. The Mazda6 and CX-5 already offer the option, and the engine is standard equipment in the CX-9. Earlier this month, we learned the 2021 Mazda3 will get the engine as well.
Even though the current CX-30 is by no means under-powered based on our review, a turbo will up the ante. However, with an MSRP of $31,000 (including $1,100 destination charge), it'll represent a significant step up in price over the non-turbo.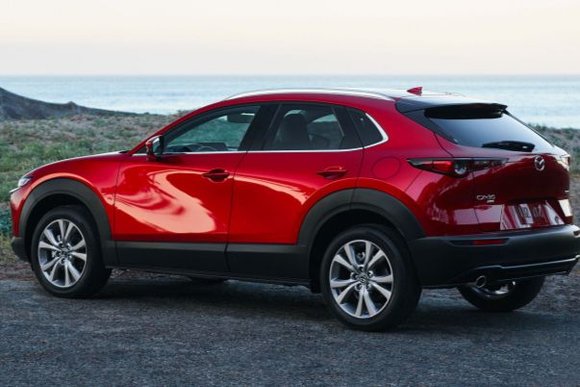 At that price, it'll be $6,600 more expensive than the cheapest all-wheel-drive 2021 CX-30 ($24,400). That said, it'll actually have more in common with the CX-30 Select ($26,400) in terms of features, resulting in a difference in price of $4,600.
Only available with all-wheel-drive, the vehicle will offer some differences compared to the non-turbo model. These include black 18-inch wheels and outer mirror caps, a larger tailpipe, an engine "harmonic enhancer", turbo badging, and more.
Premium and Premium Plus trims are listed at $33,400 and $35,000, respectively. The Premium adds a head-up display, leather seats, navigation, 12-speaker Bose audio, power liftgate, heated steering wheel, and heated mirrors. The Plus adds parking sensors, a surround view monitor, HomeLink, rear emergency braking, etc.
Like other Mazdas with the 2.5T engine, we think it's worth noting that the stated figure of 250 hp is only achievable with 93 octane gas. 87 gas brings that down to 227 hp with 310 lb-ft. That's still a lot more oomph than a 180 hp Jeep Compass.
But will shoppers really pay $31k for an SUV smaller than a CX-5? We think so, especially considering the fact that the model will cost just $155 more than a 2021 Mazda3 Turbo sedan ($30,845) and $845 less than the hatchback variant ($31,845).
Explore Top Mazda Leases & Deals »
2020 CX-30 Pictured