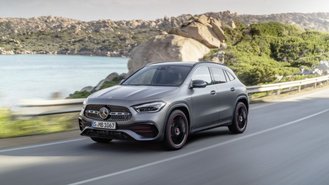 The smallest Mercedes-Benz, the GLA, was fully redesigned for the 2021 model year. Larger on the inside, boasting more power under the hood, featuring the automaker's latest tech features, and wearing a new design on both the outside and inside, it shouldn't come as a surprise to hear that pricing for the 2021 GLA has gone up by $2,035. We saw something similar happen with the 2020 CLA when Mercedes introduced a redesigned variant of the sedan, as all-new vehicles from the German brand carry a hefty premium.
When the 2021 GLA arrives in showrooms shortly, it will carry a starting price of $37,280. Adding Mercedes' 4Matic all-wheel-drive system is an additional $2,000. Despite the higher price tag, the all-new GLA is still the cheapest SUV Mercedes sells, undercutting the GLB by a modest $315.
Compared to other luxurious subcompact SUVs, the all-new GLA is on the pricier side of things. Mercedes' subcompact option costs more than the Audi Q3, BMW X1, Mercedes-Benz GLB, and Volvo XC40. Out of those contenders, the XC40 is the most-affordable option with a price tag of $35,340. The BMW X2 is more expensive, but not by much, carrying a starting price of $37,395.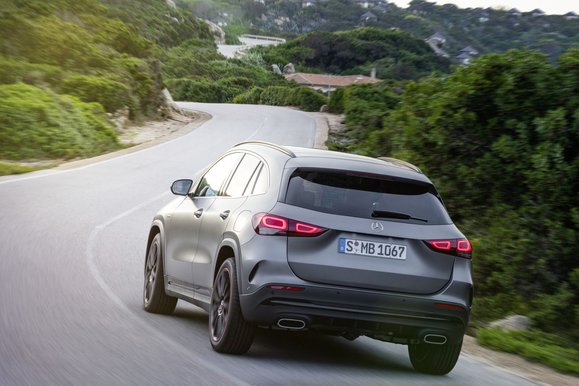 On the surface, seeing pricing go up by over $2,000 for the new GLA may seem like it's not worth it, but Mercedes threw the kitchen sink at the SUV. It features a new design that helps retain the old SUV's odd blueprint, but with a fresher look. Mercedes also made the new GLA taller and wider, bringing more room in nearly every metric on the inside.
Speaking of the interior, not only does the new GLA feature a more upscale design, but it's also packed with loads of tech features. Falling in line with some of Mercedes' other small cars, the new GLA comes with a dual-screen setup that includes two 7-inch units as standard. Larger 10.25-inch screens are available as an optional extra. The automaker's latest MBUX infotainment system is included in the mix, too.
Standard GLA models will come with a turbocharged 2.0-liter four-cylinder engine that produces 221 horsepower and 258 pound-feet of torque. Those figures represent a modest increase over the 2020 model year. Peppy AMG models are also in the pipeline, promising to bring even more performance for consumers that want more power.
So, on the face of things, Mercedes has certainly made a lot of changes for the 2021 model year. We're still waiting to get a full breakdown of available packages and features for the GLA, but it certainly sounds like the new GLA is worth the extra money.