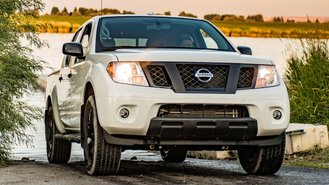 While official details for the 2021 Nissan Frontier remain limited, an early fleet ordering document shows a potentially massive price increase in store for buyers. In addition, a closer look appears to show that Nissan plans to discontinue the entry-level 4-cylinder engine option and may be preparing to raise prices by over $7,000.
As Nissan announced last month, the next Frontier will feature a new 3.8-liter V6 rated at 310 hp with 281 lb-ft of torque. Curiously, the engine will first debut in the 2020 Frontier despite the fact that the truck itself will remain largely unchanged. The mill offers a 49 hp increase in output over the current V6.
While the initial prices for the 2021 Frontier are labeled as estimates for fleet customers, the list of available trims only shows a V6. For reference, the current Frontier, one of the oldest trucks on the market, comes with a 2.5-liter 4-cylinder base engine rated at just 152 hp and 171 lb-ft of torque.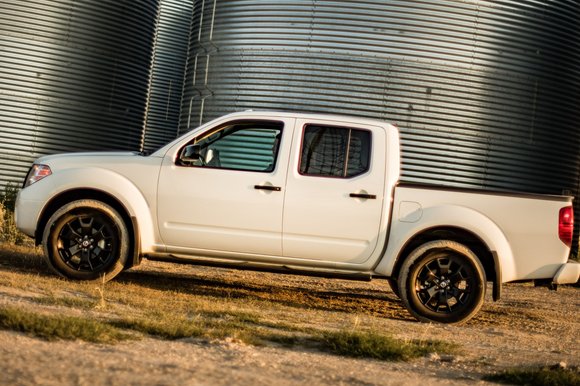 If Nissan intends to kill the base engine, it would be a departure from competitors like the Toyota Tacoma. Most Tacomas come with a 3.5-liter V6 making 278 hp, but the Japanese automaker continues to offer an entry-level 2.7-liter 4-cylinder rated at 159 hp with a roughly $2,200 lower price tag compared to the V6.
Official pricing for the 2021 Frontier hasn't been announced, but fleet buyers are being told the entry-level S King Cab will have an estimated invoice price of $26,280 excluding destination. That's $7,644 more than the $18,636 invoice price of the cheapest 2019 Frontier. Estimated MSRPs are not yet listed.
That said, we'll have to wait for official word on exactly what to expect. A Nissan spokesperson declined to confirm our findings, citing an inability to comment on future products. An on-sale date hasn't been announced, and it remains unclear whether recent plant closures could impact the truck's launch.
Build & Price The Current Frontier »
2019 Frontier pictured