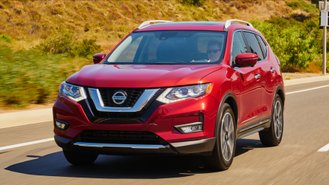 The current generation Nissan Rogue hit the market in 2014 but its long-standing powertrain has been around since the vehicle's initial release in 2008. There have been no upgrades over the past 12 years in terms of power output but that could be changing soon. According to an early document for fleet customers, the 2021 Nissan Rogue will be a redesign with upgraded power output. Horsepower will increase from 170 to 180 (+10) and torque will go from 175 to 184 (+9).
The increase to the Rogue's specs is greatly welcomed given that the crossover was at the back of the pack compared to other vehicles in the segment. With the upgrade, the Rogue is now on par with the Jeep Cherokee (180 horsepower), Subaru Forester (182 horsepower), and the Volkswagen Tiguan (184 horsepower). However, it still remains behind segment leaders like the Honda CR-V (190 horsepower) and Toyota RAV4 (203 horsepower). There is no indication that the boost in power comes from a different engine so we expect the 2.5-liter 4-cylinder to carry over.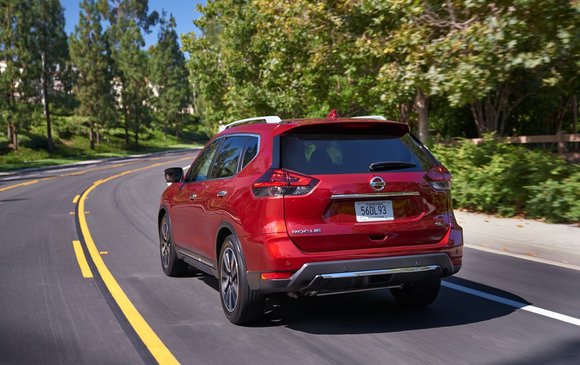 Interestingly, the documents also indicate that the 2021 Rogue will be getting a 1 mpg increase in fuel efficiency. Although contrary to what would be expected with a power bump, it adds to the Rogue's competitiveness in the segment. With the better fuel economy numbers, the 2021 Rogue would get 30 mpg combined which is equivalent to the CR-V and RAV4 and better than the Tiguan (25 mpg), Cherokee (26 mpg) and Forester AWD (29 mpg).
Unfortunately, there is no indication that the hybrid powertrain will return for the Rogue so the increase on the sole 2.5-liter engine option is good news for car buyers. However, the popularity of the RAV4 Hybrid and the release of the all-new CR-V Hybrid prove that consumers are interested in a hybrid option.
Although the new Rogue may be able to compete performance-wise, it still might not be a great deal for some buyers. Based on the MSRP for the current model, the Rogue is actually one of the more expensive options and with a redesign in the works, it's likely that the price will only go up. For reference, the 2020 Rogue starts at $26,395, including destination, which is more than the Forester ($25,505), Tiguan ($25,965), and CR-V ($26,170). That said, Nissan typically offers strong purchase incentives on its vehicles.
Learn more about the 2021 Nissan Rogue »
Pictured: 2020 Nissan Rogue