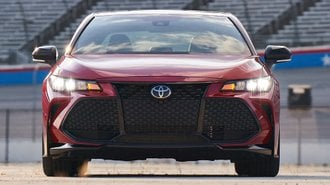 Toyota's smallest SUV and its largest car will become the latest vehicles to get a Nightshade Special Edition. According to a bulletin sent to fleet customers, the 2021 C-HR and 2021 Avalon will both be available in the blacked-out trim. Toyota is on track to offer at least 10 Nightshade Edition models by the end of the year.
While full details have not yet been announced for the C-HR and Avalon, key changes will likely be in line with other Nightshade models. The most recent addition was the 2021 Corolla Hatchback, which offers 18-inch black alloy wheels, black rear Toyota emblem and badges, a black spoiler, black door handles, and more.
At the moment, there are Nightshade versions of 5 models: the Corolla, Corolla Hatchback, Camry, Sienna, and 4Runner. This summer, the brand is set to add the 2021 Tacoma, Tundra, and Sequoia to the list as well. Including the C-HR and Avalon brings the total to 10, something we've never seen before from Toyota.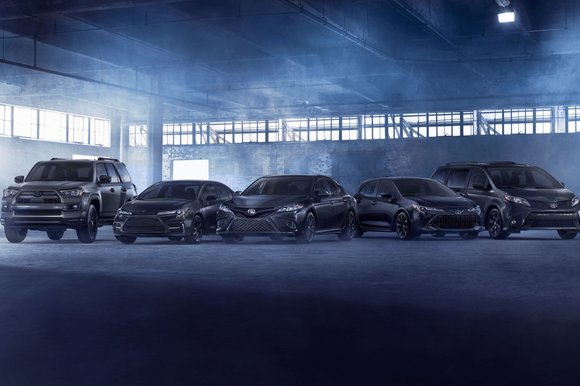 Interestingly, Toyota's document also reveals that the Avalon Nightshade Edition is set to replace the Avalon XSE, which will be discontinued for 2021. Once the sportiest-looking Avalon, the XSE was essentially trumped by the arrival of the Avalon TRD a year ago (pictured at top) with even more aggressive styling.
As we reported yesterday, Toyota is set to introduce a new version of its driver assistance technology called Toyota Safety Sense 2.5 (TSS 2.5) in the 2021 Highlander. However, Toyota's documentation indicates that the 2021 C-HR will only come with TSS 2.0, while the Avalon will continue to come with TSS-P.
Is a Nightshade Edition worth getting excited about? That's largely a matter of personal taste. In terms of price, we think the option could be an appealing upgrade for those looking for an extra dose of style. For reference, opting for a Nightshade Edition currently adds just $900 to the price of a Corolla SE Hatchback.
Explore Toyota's Current Lineup »
Pictured: 2020 Avalon TRD (top), current Nightshade lineup (middle)