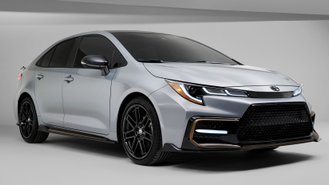 Back in July, Toyota announced a new Apex Edition for the popular Corolla sedan. Aiming for enthusiast drivers, the Apex Edition Corolla will come with plenty of performance niceties. Unfortunately, the additions will come at a high price. According to a dealer order guide, pricing for the limited-edition Corolla will start at $26,065 (including destination) and will reach close to $30,000.
The Apex Edition is only available on two trims: the SE and XSE. With the regular SE starting at $23,370, this puts the Apex SE at a $2,695 premium. Opting for the manual transmission option will cost an extra $390. The Apex XSE now sits atop the lineup and will run shoppers $29,205 which is $2,385 more than the regular XSE.
The biggest upgrades the Apex edition receives is in the suspension department. Unique coils make it sit slightly lower than the standard Corolla suspension and helps increase cornering ability and steering response. However, the Apex sees no power upgrades as it gets the same engine that's found in the standard SE and XSE which is a 2.0-liter 4-cylinder engine with 169 horsepower and 151 lb-ft of torque.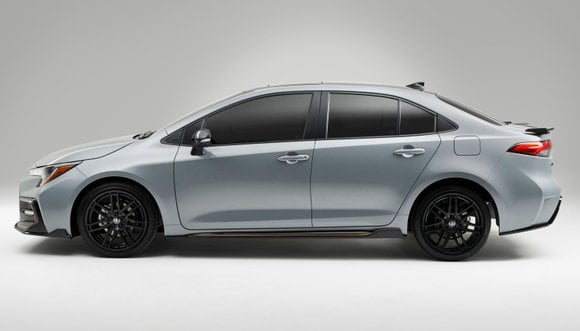 In terms of styling, the Corolla Apex gets a sportier look with a bronze and black color scheme. It comes with a body kit that includes a front spoiler and rear diffuser, along with 18" gloss black wheels and summer tires. A rear trunk aero spoiler is optional.
Although the Apex edition sees several upgrades compared to the regular Corolla, it still lags behind most of its competitors. Vehicles like the Honda Civic Si ($26,155) and Subaru WRX ($28,395) are priced within the same range but offer much more power with the Si rated at 205 horsepower and 192 lb-ft of torque and the WRX offering 268 horsepower and 258 lb-ft of torque. Even options like the Mazda3 Base and Hyundai Elantra Sport, although lacking in sport-tuned parts, have cheaper starting prices and more power.
Toyota will be manufacturing 6,000 Corolla Apex editions, 120 of those being manual transmission models. Unfortunately, it will not be available on the hatchback body style. As the 2021 Corolla is already on sale, we expect the limited-editions to be arriving soon.