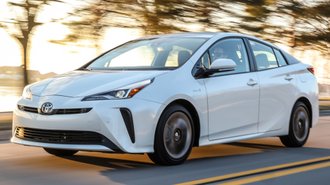 Toyota is preparing to celebrate the Prius hybrid's 20th birthday — again. According to an early order guide, the 2021 Prius will feature a 20th Anniversary Edition to commemorate the ubiquitous hatchback's arrival on U.S. shores back in 2001.
Toyota actually marked the nameplate's 20th anniversary back in 2017 based on the model's 1997 introduction in Japan. Now, it appears the brand is set to honor the vehicle's time here in the U.S. The company recently said the underlying technology has resulted in over 15 million hybrid sales to date globally.
While we don't yet have complete specs and details for the Prius 20th Anniversary Edition, we do know that it will be positioned above the Limited trim at the top of the range and come in a front-wheel-drive configuration. As before, lower-spec LE and XLE styles will continue to be offered with optional all-wheel-drive.
Distinctive touches like unique wheels and special edition badging have not yet been confirmed.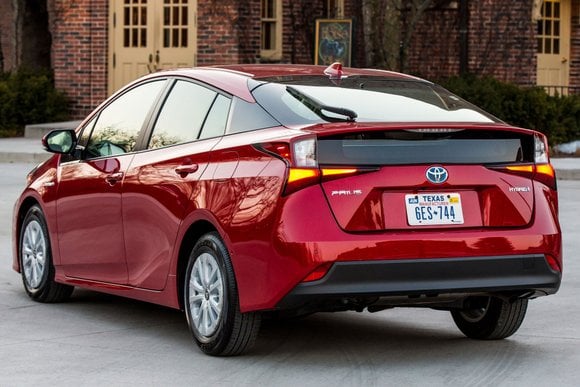 That said, we do know that the interior palette will be limited to black Softex while the exterior will offer a choice between two non-exclusive colors: Supersonic Red and a color called Wind Chill Pearl that appears meant to replace the current Blizzard Pearl (White).
EPA figures have not yet been posted to signal any major changes in fuel efficiency. For reference, the 2020 Prius Eco on sale now is rated at up to 56 mpg overall, slightly behind the 58 mpg 2020 Hyundai Ioniq Blue. The standard Prius gets 52 mpg, with all-wheel-drive styles coming in at 50 mpg.
So will the 20th Anniversary Edition really be all that special? That remains to be seen. Production is slated to begin this July, although it's currently unclear whether or not plant stoppages as a result of COVID-19 could throw off that schedule. We'll have to wait for official word from Toyota on what to expect.
While much of the excitement around hybrids has diminished since the Prius' introduction, Toyota's lineup now features over half a dozen choices both big and small. Some, like the 2020 RAV4 Hybrid, are hot commodities with a rating of 40 mpg and just a $1,000 premium over a similarly-equipped gas RAV4.
Build & Price The Current Prius On Sale Now »
2020 Prius Pictured