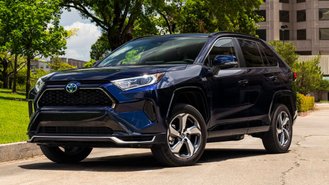 We're learning more and more about the 2021 Toyota RAV4 Prime and the last piece of the puzzle piece came recently when the EPA came out with the plug-in hybrid's official electric range. According to the EPA, the RAV4 Prime will be able to travel 42 miles on electricity. The plug-in hybrid SUV also received combined fuel economy figures of 94 MPGe and 38 mpg.
Those figures line up well to what Toyota estimated the RAV4 Prime to have when the vehicle was originally announced last November. At that time, Toyota stated that the RAV4 Prime would get up to 90 MPGe and have an all-electric range of 39 miles. A little later on, the automaker stated that the RAV4 Prime would actually have an all-electric range of 42 miles and a 94 MPGe combined rating. The official figures are identical to the EPA's.
Compared to other plug-in hybrid SUVs on the market, the RAV4 Prime has one of the longest all-electric ranges. The Ford Escape PHEV has an electric range of 38 miles, the Mini Cooper SE Countryman All4 can travel 18 miles on electricity, the Subaru Crosstrek Hybrid is rated at 17 miles of range, the Kia Niro Plug-in Hybrid has a 26-mile range, and the Mitsubishi Outlander PHEV is rated at 22 miles of electric range.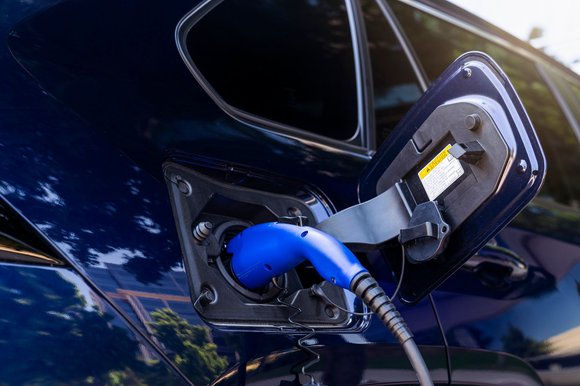 While the new RAV4 Prime has more range than a lot of its competitors, it is more expensive than the majority of other plug-in hybrid SUVs. A starting price tag of $39,220 including destination for the RAV4 Prime SE makes the compact SUV more expensive than nearly all of its rivals. The Escape PHEV ($34,285) is nearly $5,000 cheaper and is only down 4 miles of electric range. So, we wouldn't exactly call the RAV4 Prime a great deal because of its range.
Still, the RAV4 Prime has tremendous specs. The SUV has 302 horsepower, can get to 60 mph from a standstill in 5.7 seconds, and comes with an off-road mode for the all-wheel-drive system as standard. There's also the sporty body kit the RAV4 Prime wears.
Unfortunately, reports indicate that the RAV4 Prime will be tough to find, as Toyota only plans to sell 5,000 units in the U.S. in the first model year and is limiting the sale of the SUV to ZEV states. While the RAV4 Prime has class-leading numbers, limiting the number of units that will be sold in the country and only offering the model in 12 states greatly diminishes the vehicle's appeal.