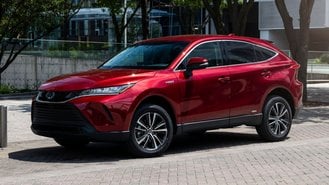 Toyota brought back the Venza name for 2021 with a stylish, two-row SUV with a hybrid-only powertrain. With SUVs continuing to be incredibly popular and hybrid powertrains paving the way forward, reviving the Venza nameplate in a design-forward SUV that would slot in between the compact RAV4 and midsize Highlander was a good idea. Now, we know that the Venza will start at $33,645 (including destination).
That price is for the base LE trim. The XLE starts at $37,175, while the range-topping Limited is priced at $40,975. With a price that starts under $34,000, the Venza costs more than the RAV4 Hybrid ($29,470), but less than the Highlander Hybrid ($39,320).
Regardless of price, every Venza comes with a 2.5-liter four-cylinder engine and three electric motors for a combined output of 219 horsepower. All-wheel drive is standard on the Venza, too. While the EPA hasn't come out with official figures for the Venza, Toyota believes the SUV will be able to get up to 39 mpg combined.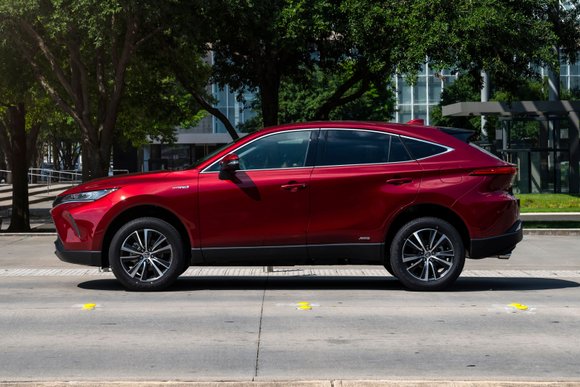 Since the Venza is larger than the compact RAV4, but doesn't offer the same amount of interior space as the three-row Highlander, it competes against the likes of the Ford Edge, Nissan Murano, Chevrolet Blazer, Hyundai Santa Fe, and Honda Passport. None of those are hybrids, making the Venza a standout option in the segment because of its powertrain. In terms of pricing, the Venza is toward the more expensive end of the spectrum. Toyota's option costs more than the Santa Fe ($26,995), Blazer ($29,995), Murano ($32,625), Edge ($32,840), and Passport ($33,110).
Seeing as how the Venza shares the same powertrain setup as the RAV4 Hybrid, the $4,175 difference between the two may not make sense. The Venza isn't expected to be as efficient as the RAV4 Hybrid and it has less cargo capacity than the compact SUV. So, the RAV4 Hybrid is clearly a better value proposition. What you're getting with the Venza is more available tech features, a more upscale interior, and sleeker styling. For the majority of consumers, those things won't be enough to warrant the upgrade.
If you compare the Venza to non-hybrid, two-row midsize SUVs, it certainly doesn't have the same performance, but it should offer much better fuel economy and more tech than the majority of options. We're really looking forward to the EPA's official fuel economy figures for the Venza before stating if it's worth the extra money over other two-row midsize SUVs.