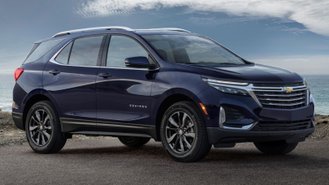 The COVID-19 pandemic threw a wrench into Chevrolet's plans to update the Equinox. The American automaker managed to roll the 2021 model out with a few new tech features and an updated design, but the revised compact SUV won't be out until 2022. And for consumers that are willing to wait for the 2022 model year, GM Authority reports that the Equinox will be offered with a new turbocharged engine.
This isn't the first time Chevrolet has offered a turbocharged engine on the Equinox – the 2020 model was available with a 2.0-liter turbocharged four-cylinder. But Chevy pulled the plug on the motor for the 2021 model year. According to an old GM Authority post from July, the turbo engine accounted for just 7% of total Equinox sales, which was the reason for the discontinuation. For some strange reason, because of a lack of sales with the old engine, the outlet now reports that Chevrolet is looking to bring a new turbocharged engine for the 2022 model year.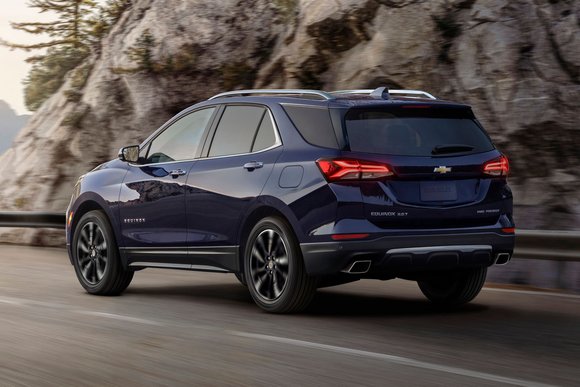 Codenamed LSY, the new turbocharged 2.0-liter four-cylinder engine will be used in the 2022 Equinox and GMC Terrain. It will be rated at 237 horsepower and 258 pound-feet of torque, an improvement of 15 hp, but a decrease of 2 lb-ft of torque from the old 2.0-liter engine. GM Authority doesn't have any information on what kind of transmission the engine would be paired with, but a nine-speed automatic seems likely. Front-wheel drive is expected to be standard, while all-wheel drive will be offered. The base 1.5-liter turbocharged four-cylinder in the Equinox makes 170 hp and 203 lb-ft of torque.
Based on how Chevrolet pushed back the updates for the 2021 Equinox's exterior design and safety features, it seems like the automaker wanted to replace the old 2.0-liter engine with the new for 2021. But the pandemic pushed everything back, and now Chevy has to resort to offering the new engine for the 2022 model year. It seems like a muddled plan – updated exterior design, a new RS trim, and more access to safety features, but only one engine for 2021. Consumers that have the patience to wait until 2022 models start rolling out at the end of 2021 will be able to choose a far more powerful engine, though pricing and fuel economy information won't be out for a long time.