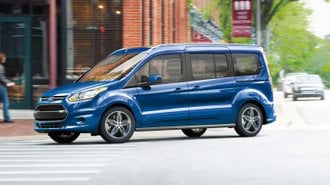 Ford will soon have three electric vehicles in its lineup, which will include the Mustang Mach-E, F-150 EV, and, now, Transit. The American automaker recently announced its plans to introduce an electrified version of the transport van for the 2022 model year in the U.S. and Canada. The rationale behind the electric powertrain is to provide businesses with a van that has a lower cost of ownership while helping cities improve their air quality levels. It all sounds good to us.
While the regular Transit will be manufactured in Mexico, the electric version will be built in the U.S. Ford's promising that the all-electric Transit will be available in a variety of configurations including cutaway, cargo, and chassis cab. Multiple roof heights and body lengths – three of each – will also be available. Beyond the high-tech powertrain, the upcoming Transit will also come with modern tech for fleet use with things like cloud-based services and "high-speed data architecture." Wi-Fi hot spot, map GPS tracking, vehicle diagnostics, and geofencing will also be included using Ford's Telematics system.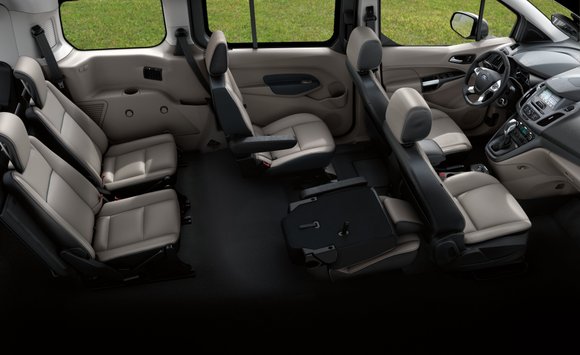 Safety is another key point with the Transit, as it will come with automatic emergency braking, pedestrian detection, post-collision braking, forward collision warning, automatic high-beam assist, and lane-keep assist. Ford didn't specify whether those features would be standard or optional.
As far as charging is concerned, the electric Transit will be able to use chargers from "the largest public charging network in North America," which we assume means Electrify America. Electrify America is Volkswagen's charging network that it introduced after Dieselgate.
Having an electric cargo van makes plenty of sense. The majority of work vans are used for small businesses or as delivery vehicles in cities, which is where EVs shine. A limited amount of range wouldn't be a major issue, as short trips around town don't drain an electric car's battery all that much. Physically, cargo vans are also the perfect candidates for electric powertrains. Heavy-duty work vans, like the Transit, don't usually come with rear seats but prioritize cargo capacity and a flat loading area. Engineers will be able to pack a large number of batteries within the body without affecting the van's usability.
Ford isn't the only automaker entering the electric cargo van segment. EV automaker Rivian has plans to provide Amazon with its own battery-powered delivery vans while also bringing its R1T pickup truck and R1S SUV to the market shortly. Nissan's testing an electric version of the NV200 called the e-NV200 in Europe and Japan and Mercedes-Benz also introduced the eSprinter, an electric version of its Sprinter van, last year.