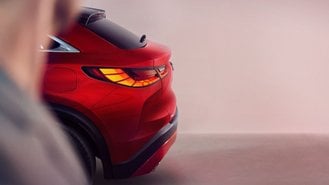 Infiniti first announced the addition of a new SUV with coupe-styling with the QX55 last August. The announcement included a simple sketch of a vehicle with a heavily-raked rear end. The design-forward SUV was originally supposed to go on sale this summer, but Infiniti announced a delay at the beginning of the year for unknown reasons. Now, we know that the 2022 Infiniti QX55 will make its official debut on November 11.
There's still a lot we don't know about the upcoming QX55. In fact, besides knowing that it will compete in the expanding segment of luxury SUVs with coupe-like styling, we don't know anything concrete about the vehicle. All Infiniti says about the crossover is that it marks the automaker's return to the luxury crossover coupe segment, which it helped introduce with the FX that eventually became the QX70.
The QX55 will also come with new features, though Infiniti doesn't expand on what those could be. "Beyond its provocative looks, the QX55 will also feature innovative technologies designed to empower, engage and connect luxury customers to the road ahead," said the automaker in its press release.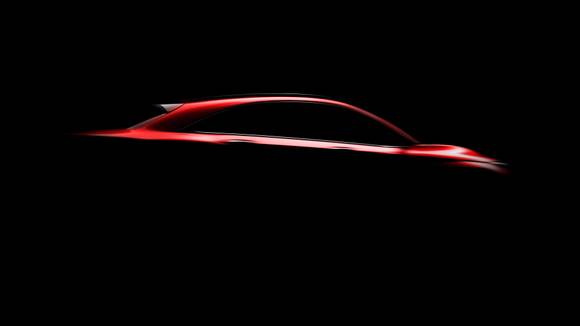 Infiniti is aiming at the growing compact SUV segment with coupe styling. Competitors will include the Mercedes-Benz GLC Coupe, BMW X4, and Volkswagen Atlas Cross Sport.
Since the SUV will be called the QX55, we expect it to share a lot of components with the QX50 and sit between that SUV and the midsize QX60. The QX55 should come with Infiniti's trick variable compression 2.0-liter turbo four-cylinder engine and be available with both front- and all-wheel drive. Expect a lot of the same exterior and interior design from the QX50 to carry over to the QX55. The main difference between the two will be the stylish rear end.
With such little information currently available about the QX55 currently, we're expecting to hear a lot during the vehicle's official debut. Information on powertrain, pricing, availability date, competitors, and features are expected to be announced on November 11. What we do know at the moment, is that Infiniti is currently targeting an on-sale date of spring 2021.