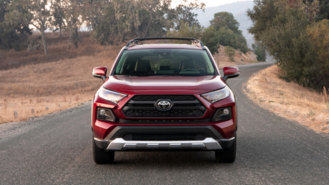 After tightening its qualifications for what can be named as a Top Safety Pick and a Top Safety Pick Plus, the Insurance Institute for Highway Safety (IIHS) has put it upon itself to ensure automakers are doing everything they can to reduce the number of accidents involving pedestrians. The institute has come out with a new rating for pedestrian crash prevention, which tests cars on that exact standard.

In the first test of its kind, the IIHS tested 11 small SUVs from 2018 to 2019 and, surprisingly, four of them earned a rating of Superior, which is the highest possible score. Those four include the Honda CR-V, Subaru Forester, Toyota RAV4, and Volvo XC40. Pedestrian detection is standard on the Forester, RAV4, and XC40.

SUVs that earned an Advanced rating, the second-best possible score, include the Chevrolet Equinox, Hyundai Kona, Kia Sportage, Mazda CX-5, and Nissan Rogue. The Mitsubishi Outlander's pedestrian crash prevention system was found to be Basic, while the BMW X1, oddly, didn't receive "any credit for a rating." Reading between the lines, it sounds like the X1 did so poorly that the IIHS didn't bother to give the vehicle a score. The Rogue and X1 also have pedestrian as standard.
Pedestrian detection, according to the IIHS, is a system, or suite of systems, that utilize sensors and a forward-facing camera to constantly look out for pedestrians, bicyclists, and, in some cases, animals.
While Honda doesn't specifically refer to pedestrians in its description of its Collision Mitigation Braking System, the system is standard as part of its Honda Sensing suite on EX trims and above. So the most affordable way to get into a model with the suite starts at $28,295. The Forester costs $25,270, the RAV4 starts at $26,595, and the XC40 is priced at $34,695.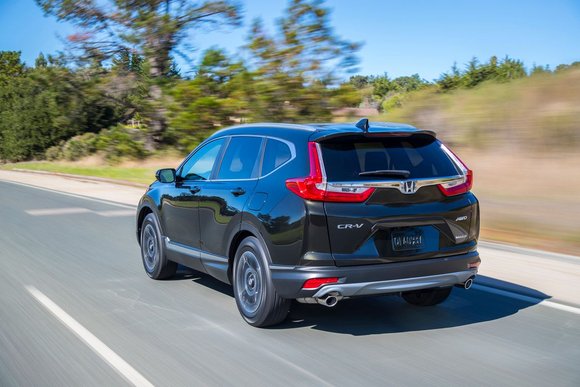 To conduct its tests, the IIHS put the SUVs through three different crash scenarios. The first one involved a pedestrian entering a street from the right side of an oncoming vehicle. The second scenario replicated a situation where a child darts into the street from behind two parked cars.
The final test imitated a pedestrian walking near the edge of the road in the same lane as the one the car's traveling in. In the first two tests, the SUVs were tested at between 12 to 25 mph. For the third test, the SUVs were traveling at between 25 mph and 37 mph.

The four SUVs that earned a rating of Superior and the five vehicles that were found to have a rating of Advanced significantly reduced their speed in five repeated tests. In some cases, these nine SUVs avoided hitting the pedestrians, while the majority of them "almost avoided" the dummies.