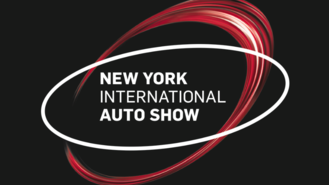 The New York Auto Show is one of the largest venues of the year, both in size and importance, for automakers. While the Geneva Show is the place where European brands go to show off their Euro-spec rigs, the New York Show is one of the go-to sites for automakers that want to show off their latest wares for the U.S. market.
Introductions
News
World Car Awards: At the 2016 New York Auto Show, the World Car Awards were handed out. The 2016 Toyota Mirai won the Green Car Award, the 2016 BMW 7 Series took home the Luxury Car Award, the Audi R8 won the Performance Car Award, and the Mazda MX-5 won the coveted World Car of the Year and the Design of the Year awards.
Jaguar to Resurrect the XKSS: Much like it did with the E-Type in 2014, Jaguar is recreating a limited number of the "world's first supercar," the XKSS. Like the last revival project, these cars will feature all of the components found in the car decades ago.
Trends
Mixed Bag: The 2016 New York Auto Show was as popular as ever, and as usual, there was no theme to this show. Every automaker brought their latest and greatest to the Big Apple, including less newsworthy items like accessory packages to huge unveilings like the VW Alltrack.