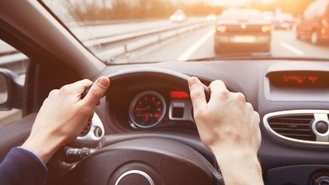 From adaptive cruise control to lane keep assist, driver-assist features are found as standard on a lot of modern vehicles. While they've become far more commonplace in mainstream vehicles, their reliability still has a long way to go. According to a study conducted by the American Automobile Association (AAA), on average, modern driving assist systems experience some kind of issue every eight miles.
Over the course of 4,000 miles of real-world testing, AAA's researchers found that active driving assist systems, which are classified as Level 2 technology on the SAE International's scale, experienced numerous problems. Some issues involved the lane keeping assist systems failing to actually keep the vehicles in the desired lane and even getting too close for comfort to guardrails and other cars on the road. Researchers also found that adaptive cruise control systems disengaged without properly altering the driver. Both issues are dangerous, especially if the driver, as AAA points out, has become too dependent on the system.
Out of the modern driver-assist systems that the AAA tested, though, the ones that had some kind of lane departure warning or lane keep assist systems proved to be the least reliable. The AAA claims that 73% of errors that its researchers experienced on public roadways involved "instances of lane departure or erratic lane position." In closed-course testing, the driver-assist systems struggled when approaching a simulated disabled car. In that scenario, a collision occurred 66% of the time.
"AAA has repeatedly found that active driving assistance systems do not perform consistently, especially in real-world scenarios," said Greg Brannon, director of automotive engineering and industry relations. "Manufacturers need to work toward more dependable technology, including improving lane keeping assistance and providing more adequate alerts."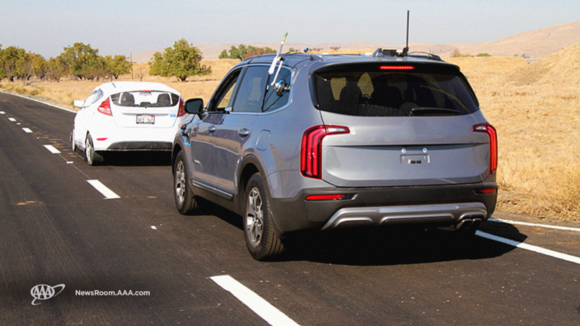 To complete its testing, the AAA tested five vehicles: 2019 BMW X7 with the automaker's Active Driving Assistant Professional, 2019 Cadillac CT6 with Super Cruise, 2019 Ford Edge with Ford Co-Pilot360, 2020 Kia Telluride with Highway Driving Assist, and 2020 Subaru Outback with the brand's EyeSight system.
The results of the AAA's study should worry buyers. While automakers tell consumers that drivers be in control of the vehicle at all times, it's easy to become dependent on the systems and think that they're capable of acting semi-autonomously. That's far from the case. Even with the systems handling a lot of the driving, drivers need to be ready to take control of the car in case something goes wrong.
There's no indication of the features getting any better. Automakers seem like they're rushing to get the features to consumers instead of worrying about whether the systems work as intended. Consumers seem more than happy with the arrangement, wanting the latest and greatest, and taking an automaker's word for how well the system works. Unless there's massive uproar from consumers or a drastic increase in accidents that are linked directly to the driver-assist systems, it seems unlikely that automakers would spend millions to improve the systems.
The AAA believes that unreliable driver-assist systems could see consumers become warier about fully autonomous technology in the future. One bad experience with a driver-assist system is all it takes for consumers to change their mind about the idea of computers completely controlling all of the aspects of driving. "In the long run, a bad experience with current technology may set back public acceptance of more fully automated vehicles in the future," said Brannon. The organization's 2020 automated vehicle survey found that only 12% of drivers stated that they trusted an autonomous vehicle enough to go for a ride in one. Driver-assist systems that have problems certainly won't help build trust.