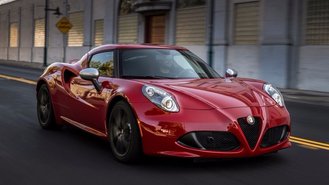 The Alfa Romeo 4C has been an important stepping stone toward bringing new life to the brand in the U.S. However, shoppers in the market to buy the premium sports car will want to be aware of substantial price increases on both the 4C and 4C Spider for 2016. So are there any changes in equipment coming with the increases? Is this normal? Here's what you need to know.
New year, new price
For 2016, the Alfa Romeo 4C coupe has been priced at $57,495 including a $1,595 destination charge. This represents a $2,000 increase over the 2015 model, which started at $55,495. The convertible variant, the 4C Spider, has been priced at $67,495, a $2,000 increase over last year's MSRP of $65,495.
Although increases in price are sometimes accompanied by new equipment, that doesn't appear to be the case here. Order guides show the only real change to be the inclusion of premium speakers previously offered with the available Convenience Group. The price of that option has subsequently fallen by $400.
Limited availability
Compared to the current model, the changes amount to price increases of over 3%. This qualifies as unusually high when you consider that most cars typically see changes of around 1 to 1.5% year to year. That being said, the 4C and 4C Spider are both unusual, limited production cars that see little to no discounting. An increase in base pricing makes complete sense in this context.
Behind the scenes, Fiat Chrysler is making both cars more profitable for dealers by increasing base vehicle margins (the difference between MSRP and invoice values) by as much as $260. It's also worth considering that not all Fiat Chrysler dealers sell Alfa Romeos. Simply finding one can be a chore. This may be frustrating for shoppers given how heavily the car has been advertised this year.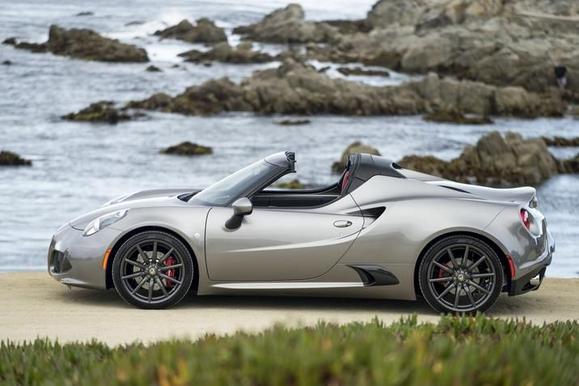 Big things on the horizon
Fiat Chrysler has had big things in mind for the Alfa brand. The automaker had at least two key models planned through 2016, including the more mainstream-oriented Giulia and a new SUV.
The automaker's long-term goal had been to increase sales to 400,000 vehicles globally with as many as eight new models. However, these plans have reportedly been under review due in part to the economic slowdown in China, according to Automotive News.
Our take
Shoppers in the market to buy will want to be prepared to do some searching to find a car in stock- and pay a higher price in the year ahead. Both the 2016 Alfa Romeo 4C and 4C Spider are beginning to trickle onto dealer lots now.