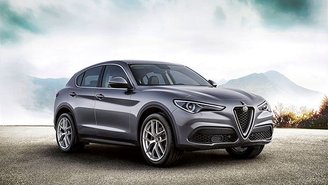 Most automakers introduce a normal version of a vehicle, and then follow it up with a lower-volume, higher-performance variant. But Alfa Romeo? Well, it's not most automakers. Following the example it set with the Giulia sedan, the company is introducing the mainstream version of its new Stelvio crossover months after bringing out the high-performance variant.
Alfa showed the Stelvio Quadrifoglio Verde at the 2016 Los Angeles Auto Show, promising a production crossover with the same 505-horsepower, twin-turbocharged, 2.9-liter V6 found in the Giulia QV. Now, it's trotting out the version that will directly compete with cars like the BMW X3, Mercedes-Benz GLC-Class, and Audi Q5.
We're still in the dark on what features will come standard on Alfa's first crossover, but like the Giulia, we expect even base trims to come reasonably equipped. Expect a base trim level along with a better equipped Stelvio Ti – both cars should get leather seats, 18-inch wheels, a power liftgate, and a rear-view camera as standard, but those aren't certainties. If the Giulia is any indication, pricing should be competitive, but again, there's nothing official to back that statement up.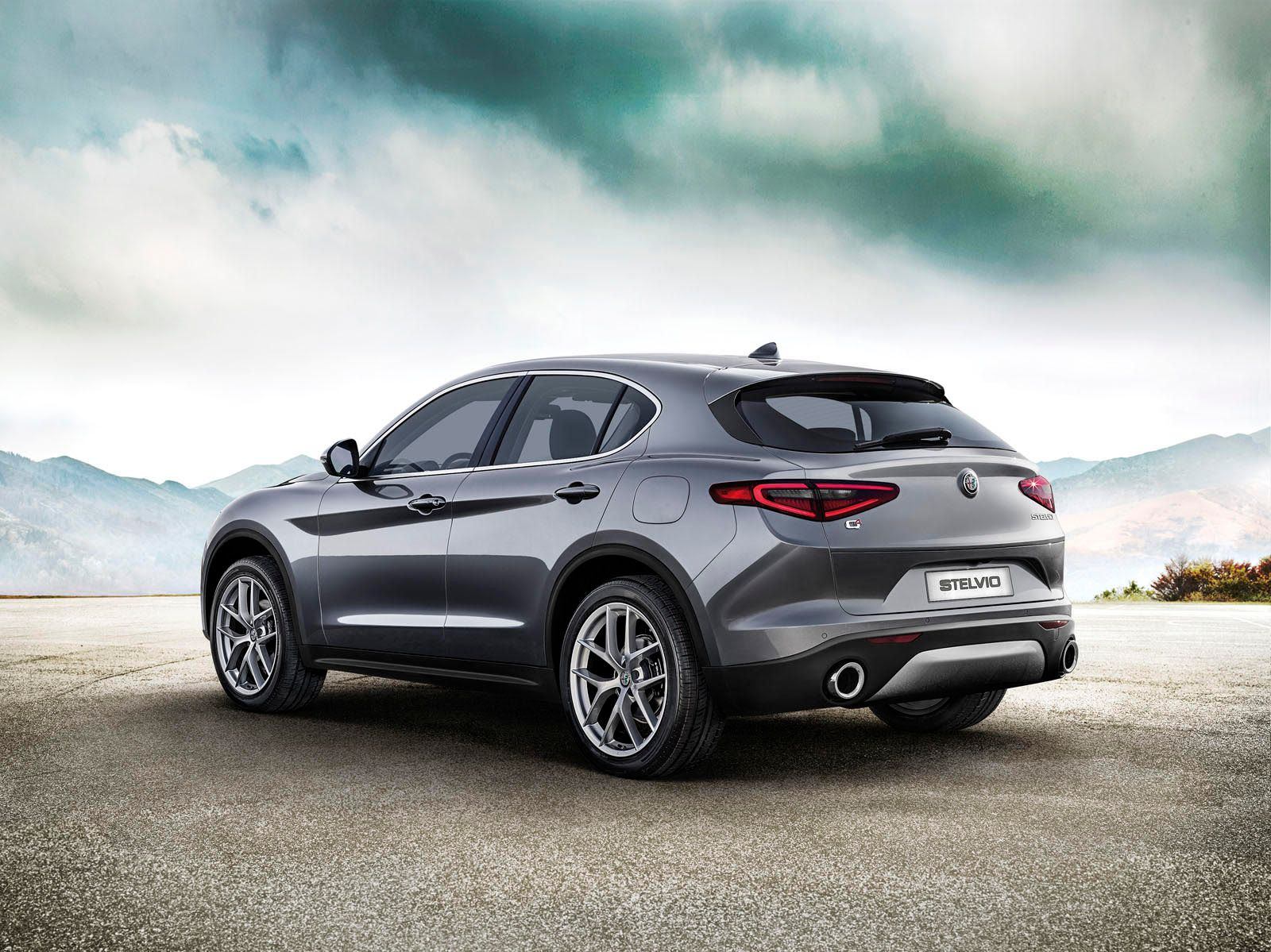 Like the Giulia, the standard Stelvio will rely on a 2.0-liter, turbocharged four-cylinder with 280 horsepower on tap. Partnered with an eight-speed automatic transmission, Alfa Romeo claims the Stelvio will hit 60 in a brisk 5.4 seconds – that's significantly quicker than the four-cylinder versions of the X3 and GLC300, and both the four- and six-cylinder versions of the Q5. In fact, the base Stelvio comes in just a tenth of a second behind the six-cylinder X3.
Comparing the Alfa with the high-performance Mercedes-AMG GLC43 (4.8 seconds to 60) and Audi SQ5 (5.1 seconds) paints a different picture, but those models both start north of $53,000 – only the best equipped Stelvios will crack reach that point. In other words, provided Alfa Romeo doesn't price its first crossover to the moon, the Stelvio should represent a performance bargain over its German rivals.
Look for more information as the Stelvio's mid-2017 on-sale date gets closer.