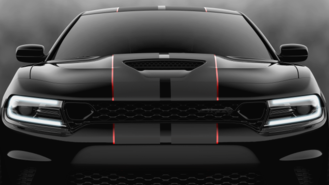 The Fast and Furious franchise, known for catering to a majority male audience using fast cars, countless explosions, and long-winded gunfights, is broadening their audience by introducing an all-female spin-off.
In an interview last week with MTV highlighting the release of "Fast and Furious 9", actor Vin Diesel confirmed that the script is already in the works and developing fast.
"That script comes next month, so we will see," said Diesel.
In the same interview, actress Nathalie Emmanuel who played character Ramsay in the franchise expressed interest in seeing the Fast and Furious franchise highlight an all-female cast for their next film.
"It would be cool to have a Charlie's Angels vibe with all the women," she said.
While spoilers and details on the spin-off are being kept quiet, fans can expect to see more of the same thrilling, physics-defying action the franchise has delivered over the past 19 years
Avid fans of the franchise are sure to already be waiting with anticipation to see what cars will be featured in the spin-off. The film is sure to be jammed-packed with more classics and customs alike.
The cast is still unconfirmed but staple characters such as Letty Ortiz played by Michelle Rodriguez, Mia Toretto played by Jordan Brewster and possibly even Cipher played by Charlize Theron, are sure to return for the spin-off.
The ninth installment of the franchise is set to feature vehicles like the 2020 Toyota Supra and Dodge Charger Hellcat Widebody. Prices for the 707 hp SRT Hellcat start at $73,240, although shoppers can find up to a $7,070 factory discount this month on 2019 Chargers.
"Fast and Furious 9" hits theaters May 22 and the final film is to be expected in 2021.