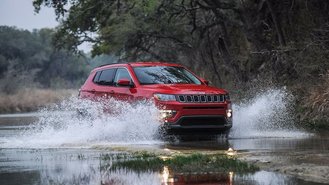 The Jeep Compass has been around since 2007, but the automaker finally gave the compact SUV a much-needed redesign earlier this year. The revamp included a new exterior look, a refreshed interior, and a whole bunch of new features, including ones that made the vehicle safer. Those seemed to have paid off because the Insurance Institute for Highway Safety (IIHS) named the all-new 2017 Jeep Compass a Top Safety Pick.
But there are a few caveats.
To become one of IIHS' Top Safety Picks, a vehicle must earn a "Good" rating in all five of their crash tests: small overlap front, side, head restraints, moderate overlap front, and roof strength. The Compass aced all of the tests, though the institute labeled the vehicle's optional headlights as "Marginal," which is the second worst score possible. The standard halogen headlights earned a "Poor" rating, the worse possible score.
It's a similar situation with the SUV's front crash prevention system. The Compass, when equipped with its optional forward collision warning and automatic emergency braking systems (which are available as part of the $695 Advanced Safety & Lighting Group package), earned the top rating of "Superior" in the IIHS' crash avoidance and mitigation tests. The optional system helped the Compass avoid accidents at both 25 miles per hour and 12 mph.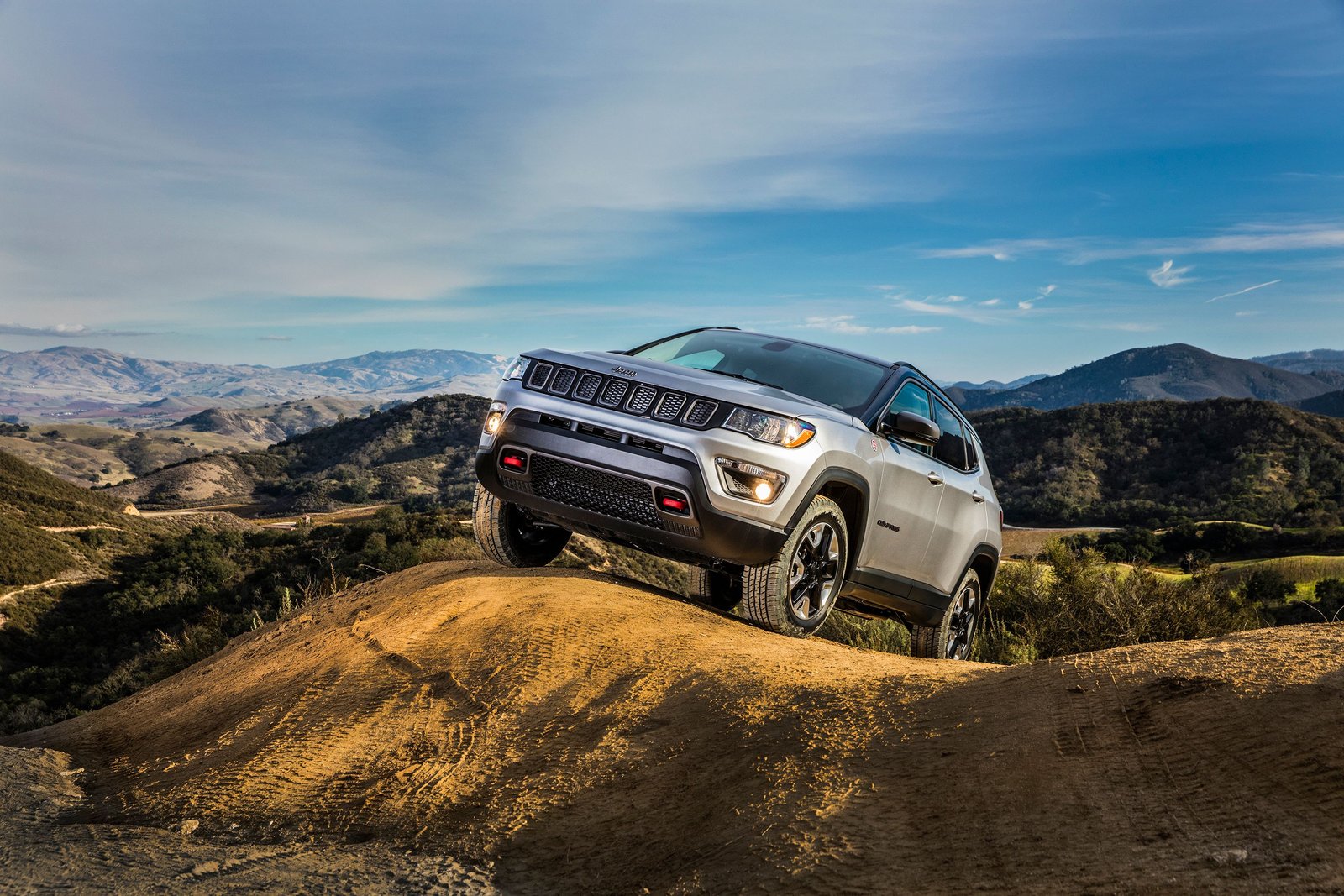 The Top Safety Pick award only applies to the all-new 2017 models that debuted in early 2017, as Jeep oddly decided to redesign the Compass halfway through the SUV's model year. The second caveat is that the Top Safety Pick status only pertains Compasses equipped with the optional front crash prevention system.
With the new safety rating, the Compass falls into the same safety category as the Hyundai Tucson, Kia Sportage, and Fiat 500X. To make the step up to earn the IIHS' coveted Top Safety Pick Plus award, the Compass will need better headlights that earn a rating of at least "Acceptable." Some of the Compass' competitors that have earned a Top Safety Pick Plus award include the Nissan Rogue, Mazda CX-5, Subaru Forester, and Honda CR-V.