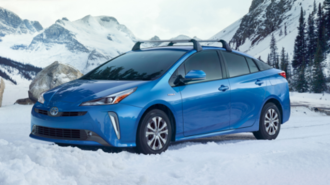 Toyota announced large changes for the 2019 Prius. The juiciest modification is the addition of an all-wheel-drive variant called the Prius AWD-e. We knew adding an additional electric motor to the vehicle would cause its price to go up, but order guides reveal that the jump isn't too dramatic.

As a quick refresher, the Prius AWD-e comes with two electric motors, one of which is located in the back and is in charge of powering the rear wheels. The system works from zero to 6 miles per hour and then up to 43 mph. For the most part, the Prius AWD-e is front-wheel drive, but when slip is detected, it reverts to all-wheel drive to provide the driver with some extra traction.

Order guides show the 2019 Prius LE AWD-e will start at $27,300 (all prices include the $920 destination fee). Toyota will also offer the all-wheel-drive model in a XLE AWD-e trim that costs $29,740. Pricing for the LE AWD-e represents a premium of $1,400 on top of the regular LE, which is priced at $25,900. For the XLE AWD-e trim it's a smaller margin of $1,000 more than the regular XLE ($28,740).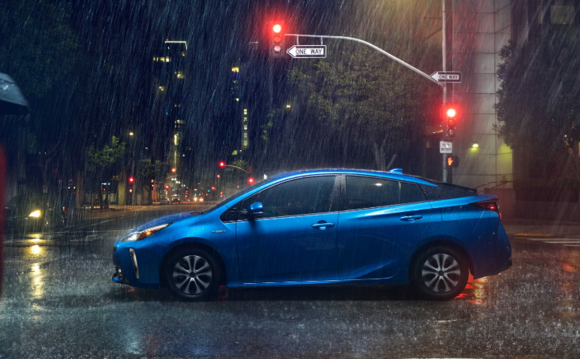 It's important to point out that Toyota has changed trim names for the 2019 Prius lineup. The fuel-efficient Eco variant is now the base model, while the automaker ditched the One, Two, and Three naming structure that it used. Instead, the brand will use L, LE, XLE and Touring. Pricing will start at $24,690 for the L Eco and top out at $33,120 for the range-topping Limited.

Those prices are in line with what consumers would normally pay for a vehicle with all-wheel drive. Adding all-wheel drive on the 2019 Toyota RAV4 LE, for instance, is an extra $1,005. And for consumers that live in climates that get a decent amount of snow every year, the Prius AWD-e is attractively priced.

The addition of all-wheel drive helps the Prius carve a niche for itself in the segment. The only real competitor the Prius AWD-e will have when it officially goes on sale is the recently announced Subaru Crosstrek Hybrid. That vehicle, a plug-in hybrid, costs a lot more with a starting price tag of $35,970 before incentives.

The Prius AWD-e is capable of getting up to 52 mpg in the city, 48 mpg on the highway, and 50 mpg combined. Those figures are better than the Crosstrek Hybrid's, which is rated to get up to 35 mpg combined. Furthermore, the Prius AWD-e isn't too far off of the regular Prius' fuel economy figures of 58 mpg city/53 mpg hwy/56 mpg combined.
Learn more about the 2019 Prius