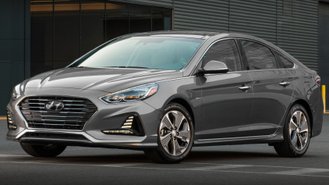 Safety features have become a key differentiator among today's vehicles. Automakers tout safety ratings from the Insurance Institute for Highway Safety, or IIHS, like badges of honor. However, shoppers may not know that most cars on the market today can't achieve the agency's highest rating without pricey options.
At the moment, the group's top rating is "Top Safety Pick+". Somewhat confusingly, the agency still uses a separate designation called "Top Safety Pick" even though it's no longer the highest score. The difference is that TSP+ has a higher standard for headlights and the agency's front & passenger-side small overlap crash tests.
Interestingly, our analysis of the latest test ratings found that virtually none of the group's TSP+ vehicles can achieve the score without optional equipment. For example, the 2019 Hyundai Sonata has a TSP+ safety rating, but only when choosing a top-of-the-line configuration.
While the Sonata starts at $23,420 with destination, every trim except the Limited achieves the agency's lowest-possible score for headlight performance. The over-$28,000 Limited is rated "Good", the highest score, because of its advanced LED projector lights (vs. halogen units in lesser trims).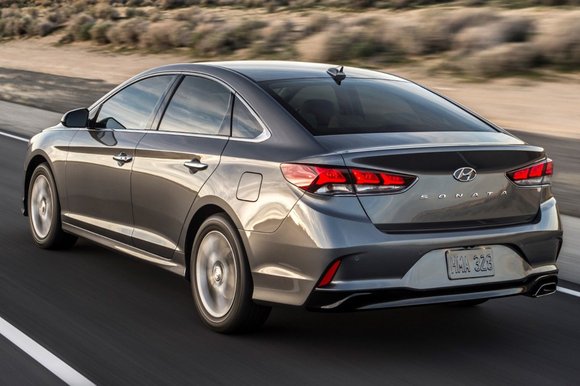 Even then, the IIHS score says TSP+ is based on the Sonata having an optional crash prevention system, which in this case is the Ultimate Package. A Sonata Limited with Ultimate Package has an MSRP of $30,920, $7,500 more than the car's most-affordable configuration.
Sadly, Hyundai's website for the Sonata offers zero explanation of which configuration achieved the top score. That leaves it to consumers to go to the agency's website and comb through the report. Even then, shoppers won't have a sense of what it costs without going back and building-out the car online.
We reached out to IIHS spokesperson Russ Rader, who confirmed that there are in fact just two vehicles able to achieve a TSP+ score without options: the Honda Insight and Genesis G90. The Insight starts at $23,850 but is largely a niche model. The G90 sells in small numbers and starts above $70,000.
We suspect most consumers would find all of this incredibly confusing. Quirks such as these will mean that shoppers will have to do their diligence by reading any and all fine print, looking for language like "as tested" or "with optional equipment" in advertisements.
Even then, it's important to consider that safety ratings aren't absolute. Driving behavior, vehicle mass, and other factors influence real-world safety, which means shoppers could be best served by using a variety of criteria to help make an informed decision.